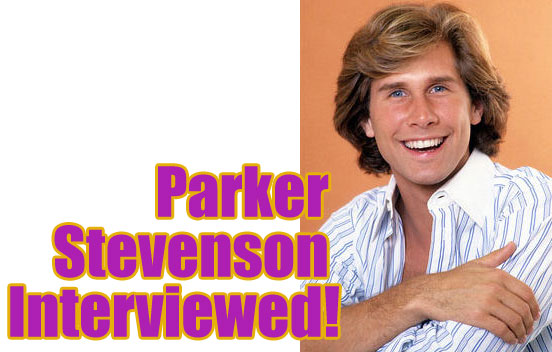 "Hardy Boys", "Baywatch" Star to Attend Western Film Fair
by Jim Longworth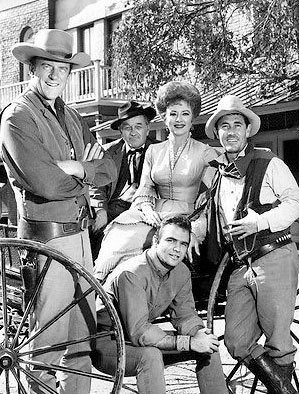 The first thing people ask me when I talk about the Western Film Fair is, "Which celebrities are coming?" The second question is, "What's their connection to Westerns?" In that regard, Parker Stevenson has come full circle, having appeared on "Gunsmoke" at age 22, and now, having just completed filming episodes of "Longmire" at age 62.

Like most of us guys who grew up in the 1950's and early 1960's, Parker came by his love of Westerns honestly.

PS: I watched Roy Rogers, and "The Rifleman", then I'd go running around the back yard playing cowboy and different characters. My Dad and I also loved "Gunsmoke". Years later the first TV appearance I did was on "Gunsmoke", and being on that sound stage was like playing make believe in the back yard.

And though there's delightful symmetry in pretending to be Matt Dillon at age 5, then ending up appearing on Matt Dillon's TV show, Parker's first acting job had nothing to do with cowboys.

PS: In kindergarten I played a pumpkin or some kind of vegetable (laughs). And I decided this is the place for me !

That love of acting was nurtured by Parker's mother, actress Sarah Meade.

PS: In the Summers I'd go to the Poconos to see her in summer stock shows. And she'd take me to New York City to see plays that she had friends in, so I got to go back stage, which was kind of cool.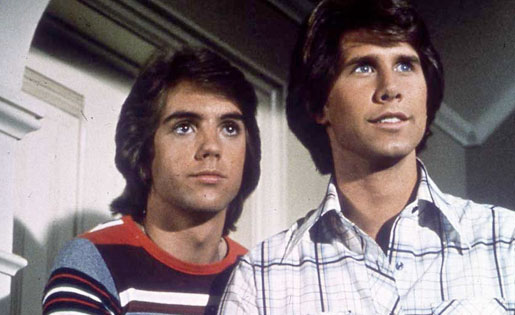 By age 14, Stevenson was auditioning for commercials, and later, while still at Princeton, landed a number of TV and film roles. Then came his big break - being cast as Frank Hardy in "The Hardy Boys Mysteries".

PS: It was 1976, I had graduated from college and was about to start the graduate business program at NYU, when I was asked to come out to Los Angeles and audition for "The Hardy Boys". Shaun (Cassidy) was already set and I was the last person to read. They sort of matched us up together and it was a good combination. We loved working together, we worked easily together. We had fun together. We were sort of different, so it was nice.

Nice, but crazy. The Hardy Boys" quickly became a big hit with teenage girls, and the show's star were inundated with fan mail.

PS: A lot of the popularity was because of the books, but a lot of it was because of Shaun's music, and it was a time when merchandising was really big. T-shirts, posters, all that stuff generated enormous fan mail.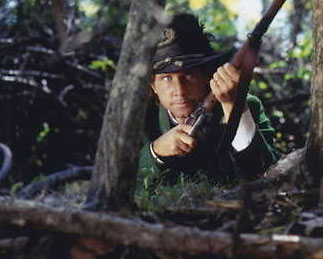 Following "The Hardy Boys" run, Parker was in demand as a guest star on a number of TV series including "The Love Boat" and "Murder She Wrote". Then, in 1986 he landed the role of Union officer Billy Hazard in the mini series "North & South: Book Two", in which he worked with his wife Kirstie Alley, who played his sister in the film. "North & South" also gave the young actor another chance to ride horses and shoot guns. But for Parker, appearing in a Civil War drama had special meaning.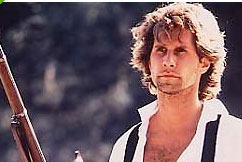 PS: I had grown up staring at this portrait in my grandparents' house in Philadelphia. It was of General George Gordon Meade, Union commander at Gettysburg, who, it turns out, was my great, great grandfather. So being in "North & South" became kind of personal. It became a wonderful connection for me and my Mother's side of the family.

In the years that followed "North & South", Parker continued to act in shows like "Melrose Place" and "Matlock" while he and Kirstie raised a family. The couple had an amicable divorce in 1997, after which Parker went on to star in and direct "Baywatch".

JL: How did you get the role of Craig Pomeroy on Baywatch"?

PS: They had seen me in a movie I did called "Lifeguard" and thought I seemed like a California beach guy, which I wasn't.

JL: Maybe they just wanted a vegetable in swim trunks.
PS: Yeah they wanted a vegetable in a red bathing suit (laughs)
But "Baywatch" was really fun...going to work early in the morning and you get to the coast and the sun comes up, and Oh my God it's just beautiful. It was a great gig.

Parker continued acting after "Baywatch", but increasingly his interests turned to still photography, and forming his own company, Shadow Works.

PS: Well I've taken pictures since I was a kid. I was always running around shooting my friends, shooting weddings in my neighborhood at 13 (laughs). About ten years ago people started asking me if I would do head shots of them, and I found I loved it.

Naturally I asked the multi talented Parker which he enjoyed most, acting, directing, or photography.

PS: I realized this last couple of weeks how much I missed acting. I love it. I love the process. But I love directing too because it lets me put people in the right configuration, with the right camera position and lens and lighting, and make things look ideally the way they should be. That's also why I love photography, plus there's no one re-editing what I shoot (laughs).

Fans can meet Parker at next month's Western Film Fair, July 9-12 in Winston-Salem. He might even regale you with stories from "Dodge City".

PS: On "Gunsmoke", if the horses went to the bathroom, someone would run out in a cart with a broom and a shovel, and it was gone just like that. I thought, "Man, this place is really clean".


for more information on the Western Film Fair, visit www.westernfilmfair.com