'TVparty is hands down the best site on the Web for classic TV.'
- Discovery Channel
ShoutFactoryStore
Classic TV
shows on DVD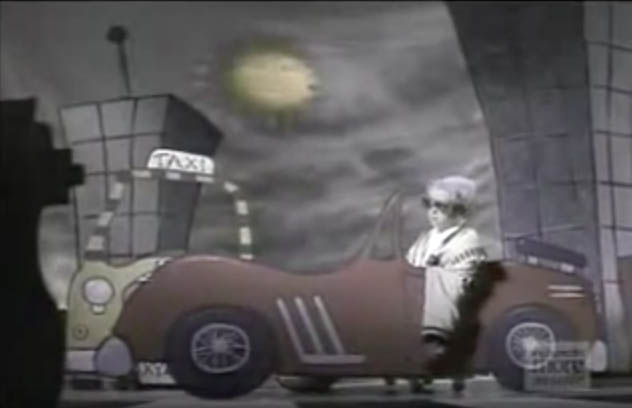 by Cary O'Dell
Even today, well over 30 years since they entered the public consciousness (if you pinpoint the launch of MTV in 1981 as, more or less, their "official" birth year), and after the bestowing of all those "Moon Men" trophies handed out at the annual VMA's (begun: 1984), music videos still have little truck either in scholarly circles or, really, with anyone else. To avow an interest--or even love—for music videos (of the past or of the present) is to stake your love to some things that are still, by and large, viewed as silly, nostalgic, shallow, disposable, and rather immature.
Granted, in a history that ranges from the band Journey's painful preening at the camera in their "Separate Ways" clip from 1983 to Taylor Swift and her video-based revenge scenarios, there is a lot of dreck to be found within the music video genre. But, then again, there's a lot of dreck to be found in film, in book and on stage and on record, too.
But, thankfully, for every cringe-inducing, overly-edited clip (and there are a-plenty!), there's a video (or two) that are not only enjoyable and timeless but also worthy of study and interpretation. Or, at least, I think so.
For the next few weeks, in a series of posts, I'm going to "break down" some music videos and try to understand what they mean and why they resonate.
"MMM MMM MMM MMM" by Crash Test Dummies (1993)

To some music aficionados only "We Built This City" by some latter-day incarnation (read: remnants) of Jefferson Starship (known as just "Starship" by then, all broke down and stitched back together), is more annoying or a better example of an inexplicable pop success than this one-time hit by the Canadian band Crash Test Dummies.
Certainly the song's non-sense chorus and almost-painful ear-worm tendencies works against it as something that is easily defended.
But the music video crafted by the band for the tune is a witness for its defense and the song; it's an excellent example of how a music video can develop and add to a song's original meaning and impact.
For the uninitiated, as a song "MMM MMM MMM MMM" (henceforth, "MMM" x 4), from the group's album "God Shuffled His Feet," has three verses that each tell of three different children (two boys, one girl) each suffering though a youth-centric humiliation. The words-free chorus of "MMM" x 4 is sandwiched between each of these stories.
In the first verse, we hear about a boy whose hair has turned ghostly white after he's in a car accident. In the second verse, a shy girl is forced to change clothes in front of some other girls only to reveal a body covered in birthmarks. Finally, in the third, a boy finds himself, not only isolated from his peers (lyric: [His] parents made him come directly home right after school) but completely out of place among the worship practices of his fundamentalist parents: And when they went to their church/They shook/ And lurched all over the church floor.

Throughout the track, the fairy tale-ness of the song (its opening: "Once, there was this boy who….") and its choruses of easy-to-singalong mumbled hums belies the serious and sad undertones of the song, like the forced reveal of the little girl (But when they finally made her) in the second verse and the ostracization of the little boy in the final verse.
But, thanks to the song's accompanying video, certain emotional aspects are underscored and the result is a surprisingly and honestly-won, emotional punch.
In some ways, the video takes a very literal approach to the song as it acts out each of the three children's experiences. But, rather than having them presented in a more documentary fashion (which could easily have been done), the three incidents are linked together by being presented as part of a three-act school play, complete with clumsy but inventive cardboard sets and slightly stiff child performers. Each of the three incidents in the song are then acted out as part of this school program. The effect is charming and seems to add to their universality.
Meanwhile, we see in the audience, that there is a mixed bag of nervous, wary and anxious parents. (The actual band members are seen in the orchestra pit, and act as both narrator and Greek chorus.)
As each playlet is acted out, each child's set of parents is seen in the audience, all nearly busting with glee over this child's onstage performance. In doing so, they successfully turn these childhood traumas into, instead, minor personal victories.
That is, until, the third boy's story is told. Granted, the boy's performance, in the sloppily-painted cardboard church, is half-hearted and wooden; he really doesn't want to be there. And as he struggles on stage, we see his disappointed and disapproving parents in the audience. Are they unhappy about their son's performance or that he's on stage at all or that, perhaps, because their religious practices are being questioned?
The boy's struggle is palatable and relatable. It all has the effect of one of those nightmares where you stand paralyzed in fear. The parents's disapproval, meanwhile, is also practically tactile—who hasn't, at least once, seen that look on their mom or dad's face?
Even the three lead children's curtain call at the end of the show does little to sway the opinion of the third boy's parents who are last seen grimly exiting the theater, practically ashamed of what they have just witnessed.
As the band did previously with the video for their 1991 track "Superman's Song" (1991), they show they have a skill for ringing emotion from childhood themes and experiences, and the Dummies explore this same theme deftly and further it in their music videos. For "MMM" x 4, the "twist" of the end, sad as it is, is not really spelled out in the song, but is amplified in this visual accompaniment. As such, you can't help but feel for that defeated little boy at the end even long after the video fades away.
Music Videos, Seriously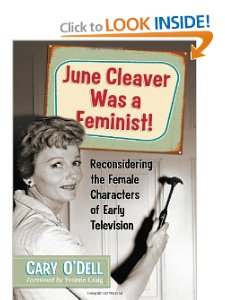 Amazon Prime - unlimited streaming
of your fave TV shows and movies!
Get your FREE 30 Day Trial!
PR4 & PR5 Pages for Advertising