'TVparty is hands down the best site on the Web for classic TV.'
- Discovery Channel
ShoutFactoryStore
Classic TV
shows on DVD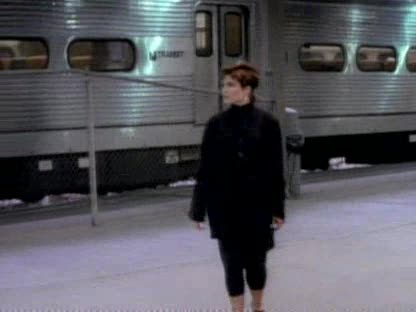 by Cary O'Dell

"Second to No One" by Rosanne Cash (1985)

In their determined stance (at the time) to remain traditional and stress substance over style, country music was somewhat slow to jump onto the music video background. But they have certainly been able to make up for any lost time, at least in terms of creating some of the finest clips ever created for genre: consider Garth Brooks's "The Thunder Rolls" and Johnny Cash's emotional masterpiece "Hurt."

One of the first country artists to see the artistic element of the music video and the possibilities of marrying her music to the moving image was Rosanne Cash. She said about the form in 1989, "I like videos and I like making videos. I don't necessarily think that a video is the ultimate interpretation of a song, and it may not even be where your imagination might have gone, but it's what we're feeling and thinking at that moment, and so it has a right to be."

Though we usually equate music videos with excess and epic over-indulgence, many artists and their collaborating directors have purposefully, and rewardingly, gone fully the opposite direction, embracing a less-is-more philosophy often with outstanding results. Sinead O'Connor who turned a constant and extreme close-up of her face into her memorable 1990 "Nothing Compares 2 U" clip is, perhaps, the best example of this alternate-in-the-extreme technique.

But five years before O'Connor's clip, Cash went "low-concept" with the affecting video for her 1985 song "Second to No One," off her "Rhythm & Romance" album.

The video, co-directed by Ken Ross and Richard Levine, is a triumph of simplicity and understated power.

The camera begins on a medium shot of a modern train, an Amtrak, just freshly parked in a generic-looking and strangely deserted station. An artfully inserted train whistle at the beginning of the video, places us in the landscape just before the music track surfaces.

Then…a darkly-clad figure, the artist (Cash, who, like her famous father, seems to favor wearing black) emerges. Her attire of long black shirt over black cropped pants, intentional or not, gives her the look of a waif—an orphan from the storm.

Cash is alone and, after leaving the train, she walks in the strangely desolate train station, eventually wandering out into the (believed to be Hoboken, New Jersey) city structures which are so fully devoid of people that it reads visually like a modern-day ghost town.

And that's it. For the next three minutes and 49 seconds, Cash walks, in seemingly one continuous shot, aided no doubt by steady-cam technology, out of the empty train station to an empty downtown area to, finally, up some external stairs. There are no quick cuts or costume changes here, just the artist and the visuals that beautifully echo the song's emotionally-barren call to the heart: I don't want to be the sole survivor/I won't want to close it down.

Further, it is only three-fourths of the way through the video that Cash even sings along to the song. When she does, that moment when the song and visual is united, in this otherwise very visually quiet environment, is revelatory and strangely satisfying.

Further, too, it is only at the very last moment--the video's closing shot—that another person is present, when we see a silhouette at the far end of the frame. One assumes it's some long-sought-after companion. This glimpse becomes as much the viewer's reward as it is (seemingly) Cash's—humanity and companionship awaits even in this bereft and too-often-lonely terrain.

Not only has the ending provided us with a happy ending, it has given us a worthwhile journey.

For better or worse, today, I cannot hear the opening strains of the song without recalling this video and its quiet profundity. Moreover, I have yet to exit any train or enter any train station without hearing the song echo in my head, solidifying that moment when art becomes alchemy.
Music Videos, Seriously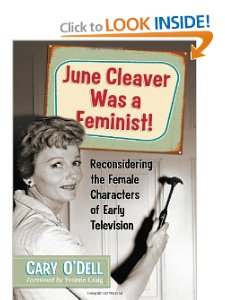 Amazon Prime - unlimited streaming
of your fave TV shows and movies!
Get your FREE 30 Day Trial!
PR4 & PR5 Pages for Advertising