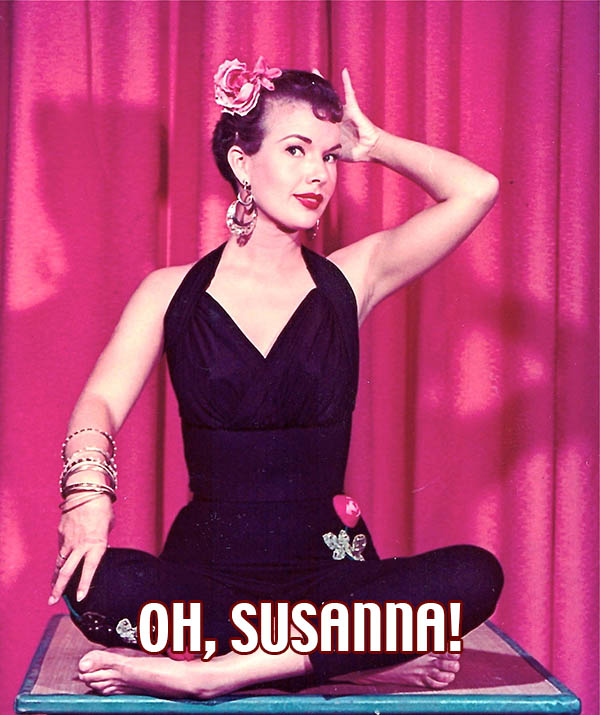 by Cary O'Dell

Though to a generation of TV viewers Gale Storm will always be Margie of "My Little Margie," it's notable that Storm's follow up program—the appropriately named "The Gale Storm Show"—actually endured on the air for a longer period of time. While "Margie" ran for three years, from 1952-1955, Storm's eponymous follow-up show aired for four seasons, 1956 to 1960.
Remarkably as well, "The Gale Storm Show" debuted only one year and one month after the final original episode of "My Little Margie" was aired. These back-to-back hits, with little "down time" in between, is a level of success that many of TV's biggest legends cannot claim to have had.
In her 1981 autobiography, "I Ain't Down Yet," Storm relates that having just come off of three busy, demanding seasons of "Margie," and being a mother to a young family, she was not anxious to take on another self-starring series. "Margie" had been a tall-order with much of the series dependent upon physical humor and outrageous costume changes. But after hearing of this new show's proposed premise and setting, Storm was sold on it and quickly signed on.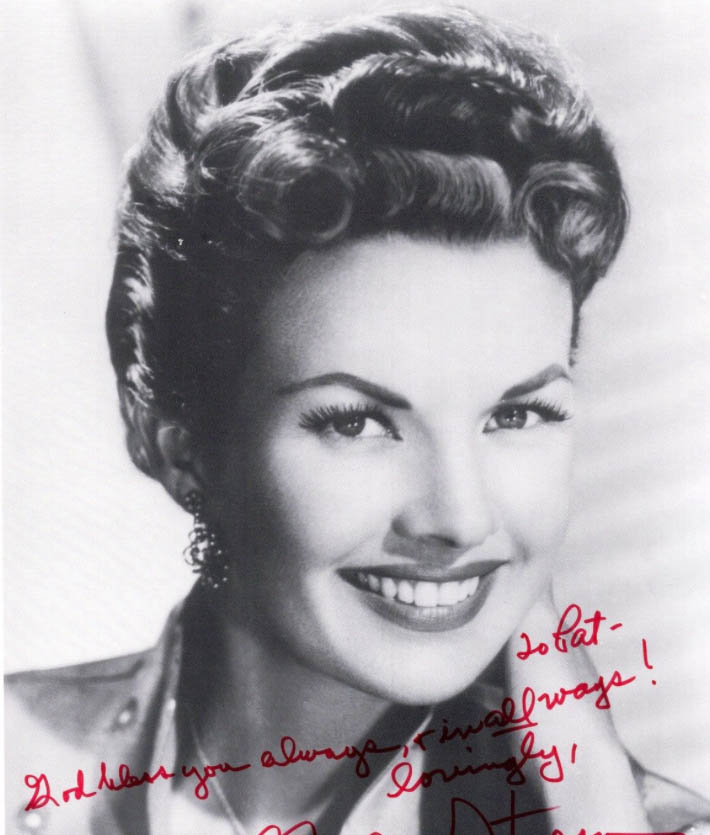 On "The Gale Storm Show," Storm starred as Susanna Pomeroy, the cruise director of a luxury liner. In a nod to her previous TV incarnation, where her character of Margie often ran afoul of her uptight dad, in "GSS," Storm would often butt heads with her stuffy boss, the ship's captain played by Roy Roberts. Typical plots had Susanna often getting embroiled in the lives of some of her passengers, or someone jumping to the wrong conclusion, or any other Lucy-esque shenanigans. Storm said about the character and the show, "Susanna schemed to solve people's problems, then had to scheme to solve the problems she created."
Like Lucy, Susannah had her own "Ethel." The great character actress Zasu Pitts, whose career dated back to the silent film era, co-starred as the ship's onboard beautician, Nuggy, who was also Susanna's friend/partner in crime.
But if certain episodes bear some resemblance to "Margie," in other ways the series greatly differed.
If on "Margie," Margie/Storm was a chaste 21 year-old, on "GSS," Storm was a fully grown woman and happily single. She also had a number of would-be beaus during the run of the series.
Along those same lines, if on "Margie," Storm was styled to be cute, on her later show, Gale got to be glamorous. Outfitted in wasp-waisted, form-fitting silhouettes, Storm cuts an enticing figure. The latter ladies of "Sex and the City" would wish they looked so sophisticated.
By this time in her career, Gale Storm was also a successful recording artist, having already scored four top-ten pop hits including "I Hear You Knocking (But You Can't Come In)" which went all the way to #2 in 1955. The producers of her new series were determined to trade on her musical fame and every third episode was a musical one, where Storm/Susannah would break into a (sometimes rocking, sometime soft) musical interlude. In its incorporation of musical elements into its weekly format, the series prefigures such latter-day series as "Fame" and "Glee."
As a performer, Storm belongs to that unique subset of female comedic talents that includes the likes of Betty Hutton, Debbie Reynolds, Joan Davis, and Martha Raye. Subtlety does not become them. Each and every time they sell a joke, they sell it with all the physicality they can muster. (In terms of men, Jerry Lewis may be the best example of a male equivalent of this comedic type.)
And a physical show "The Gale Storm Show" was. In various episodes, Storm jitterbugged, got sent down ski slopes and, once, in an episode about sunken treasure, nearly drowned in the studio's water tank.
To many modern viewers, "GSS," like "Margie" before it, is just too broadly played, too extreme in its desire to go-for-broke. For example, in one episode alone, "Susanna Strikes Oil," Susanna and Nuggy tussle with a harem, international espionage, and Susanna adopts hillbilly garb while Nuggy dresses up as Marie Antoinette! And this is all in 22 minutes!
But, if one approaches the series like one might a farce, a slapstick comedy or a Mel Brooks film, where everything-- including the kitchen sink—is happily thrown into the mix, prepares the viewer for the series's outrageous point of view and flights of fancy, leading to a greater enjoyment and appreciation.
"The Gale Storm Show" was subtitled "Oh, Susanna!" and it was under that latter title, for whatever reason, that the series was syndicated—often with great success, even if it did not often overtake the off-network, rerun success of Storm's "My Little Margie." Storm said in her memoir, "I don't know why I'm not as well remembered for 'Susanna' as for 'Margie'…. Maybe because Margie was first. Maybe because Margie was a more endearing character."
Storm, of course, had several reasons to be fond the series including the fact that, in a savvy business move, she owed 10% of it. She was also so fond of the program, and its lead character, that she named her young daughter (who was born during the run of the series) Suzy after her "GSS" character.
Though a handful of episodes of "GSS/Susanna" can be found on Youtube, like many, many shows of that era that aren't named "I Love Lucy" or "The Honeymooners," repeats are hard to come by. The one DVD set of episodes that is on the market unfortunately suffers from subpar transfers, making the shows look kind of dingy and grainy.
But even then again, it takes more than just a fuzzy picture to dampen the vivacious charm of Gale Storm.
Gale Storm deserves to be remembered for ALL her small-screen efforts and the historical importance of them both. In regard to "GSS," in the show's setting on a luxury cruise ship, it prefigured "The Love Boat" and in its focus on the exploits of a single woman, on her own, she set the stage for the "independent women" that would follow her including Marlo Thomas in "That Girl" and Mary Tyler Moore/Mary Richards.
All that and pratfalls and music too! "Oh, Susanna" indeed!
1950's TV Shows / Fess Parker & Davy Crockett / Jack Benny Program / 1952 Olympics Telethon / Amos 'n' Andy / Little Rascals & Our Gang / Howdy Doody / The Lone Ranger / Kuda Bux / Early Network News Broadcasts / KTLA News / TV's First Working Woman / Abbott & Costello TV Show / The Three Stooges: The Where They Were / The First 'Black' Show - Beulah / Women on TV in the 1950s / The Today Show / Obscure Actress Mary Castle / Serious 1950s TV shows / Remembering David Susskind / TV's First Rerun Series / The Ken Murray Budweiser Show / Saturday Morning Serials / Two Variety Shows of the Fifties / Game Shows of the Fifties /1950's TV Wrestling / Mr. Adams and Eve / TV's First Star / Oh Susanna! the Gale Storm Show / Bob Hastings / TV's First Star / History of the Laugh Track / The First Interactive Video Game / Designing Winky-Dink / Buffalo Bob Smith / The McKimson Brothers & Animation / Interview with a Show Business Legend / The Soundies / Snaders Telescriptions / Steve Allen Interviewed / Racket Squad / December Bride / The Big Show / Beverly Garland & Decoy / Richard Crenna & The Real McCoys / Roger Muir / Noel Coward's 1955 TV Special / Jon Provost Interview / 1950's TV Shows on DVD / Oh Susanna! The Gale Storm Show / 1950's Old Time TV Thanksgiving / Outrageous 1950's Commercial! / The Real Superman? / Mickey Mouse Club's Cheryl / Gale Storm / Captain Allen Swift / NYC's St. Patrick's Day Parade Telecasts / Julie London / The Goldbergs / 1950's Female Singers / The Dead End Kids / Bowery Boys / Fred Allen / Ed Wynn / Mr. Belvedere Movies / Art Linkletter / The Bickersons / Marty & Live TV / George Gobel & Red Buttons / Barbara Billingsley / Billy Gray Interview / Abbott & Costello Show / The Honeymooners / Three Stooges' Joe Besser / Whirlybirds / Burns & Allen Show