'TVparty is hands down the best site on the Web for classic TV.'
- Discovery Channel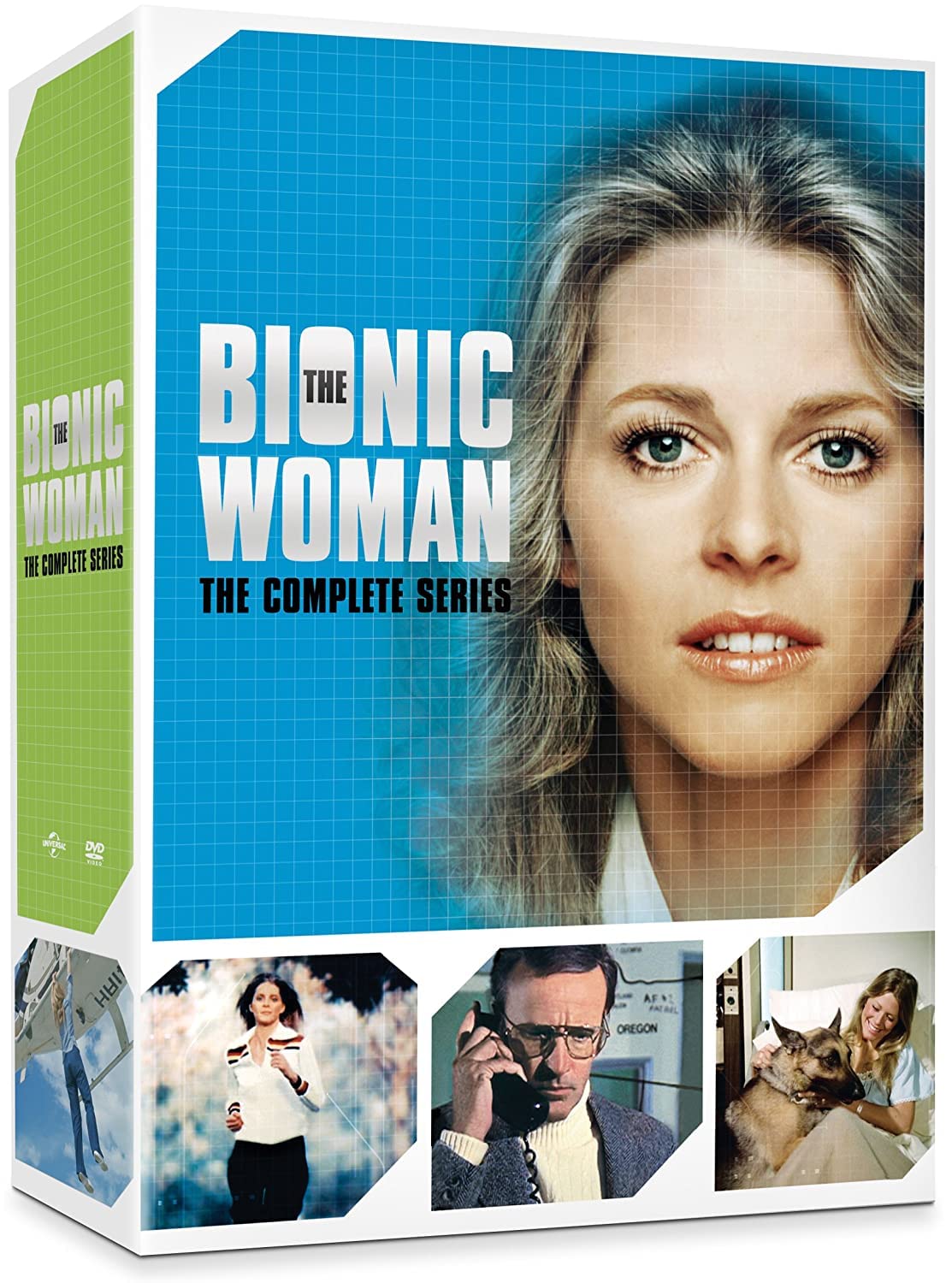 Classic TV
shows on DVD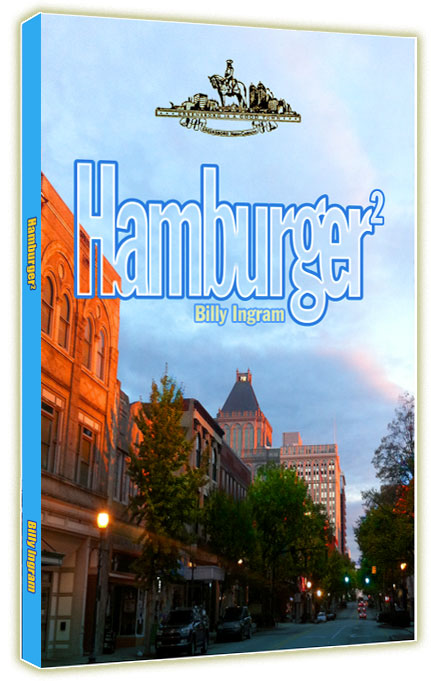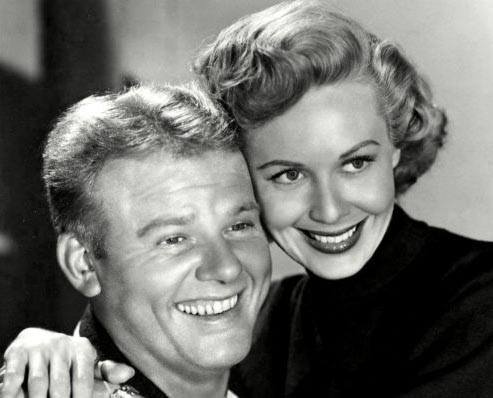 THE MANY LIVES OF "BIFF BAKER"
by Cary O'Dell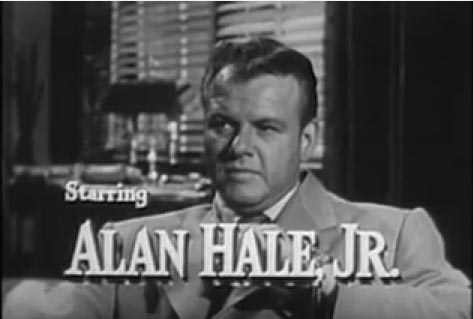 What's in a name? Well, if you have the name "Biff Baker," you then have a long, convoluted, somewhat confusing, medium jumping pop-culture legacy.
Though none of history's many "Biff's" has too much currency within the popular culture these days, today, the best known "Biff Baker" is probably the 1952-53 TV series starring a pre-"Gilligan's Island" Alan Hale, Jr. But even this series—now easily viewable via a couple DVD sets put out by Oldies.com and in an assortment of episodes on Youtube—is not without its own unique history and, at times, confusing elements.
Excluding any men with the last name "Baker" that got inexplicably nicknamed "Biff" sometime during their lifetime, the world's first "Biff Baker" was found in the comic pages. The comic strip "Biff Baker," began in August 1941 and was a weekly Sunday strip that seemed to have been a blend of the "Archie" comics (begun, 1939) and radio's "Jack Armstrong, All-American Boy" (begun, 1933).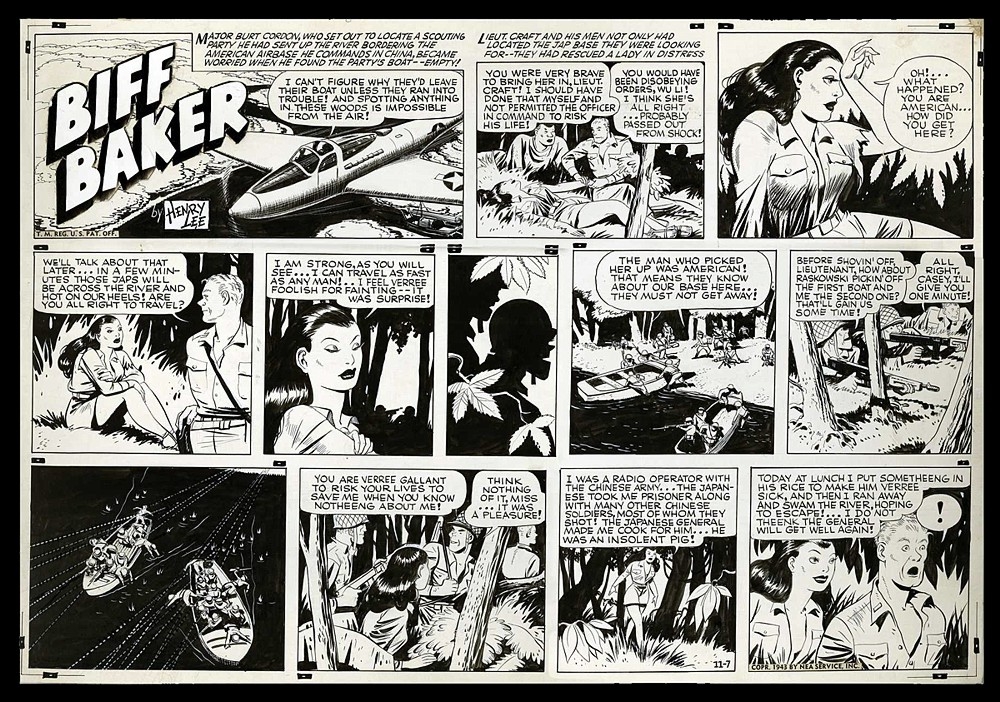 In its debut panel, "Biff," drawn by Henry Lee, was depicted as a young football star, depicted in mid-pose after (no doubt) making the winning catch. On both sides of his drawn figure, Biff is flanked by two comely looking co-eds, perhaps his own Betty and Veronica. The text next to the comic describes the soon-to-launch comic, and its lead character as: "typify[ing] the best there is in young American manhood. He's All-American from the word 'Go'—college senior, football star, skilled flyer. The kind of hero every American boy would like to be—and every girl would like to date!"
But, like many young men in the US of A at that time, "Biff's" gilded collegiate career came to a sudden, swift end. In very early 1942, "Biff Baker" was relaunched within the comic pages, this time with the strip far more focused on Biff's aviation and military exploits. The debut panel of this new "Biff" showed that our hero had swapped a football uniform for a flight suit, complete with goggles and parachute.
But while this incarnation of the military "Biff" carried on in the comics in newspapers in Indiana, Pennsylvania, Texas, and Florida, and other places, the next incarnation of "Biff" stopped being earthbound at all!
Beginning in January 1942, and emanating from WGRC out of Louisville, Kentucky, "Biff Baker" came to daily radio as the star of his very own, daily, afternoon, kid-friendly radio series.
Though often referred to in radio listings as just "Biff Baker," the full title of the audio series was "In the Future with Biff Baker." This series, like some other then-popular radio serials, was an intergalactic adventure series with Biff jetting throughout the galaxy. Set in the then far-off future of 2042, the program was carried Monday through Thursday over the Mutual network's 190 stations. WGRC staff member Marole Ross voiced the lead role while local high school student Delbert Vance played Biff's best friend, Jimmy Garfield, and recent area high school grad Thelma Kenyon voiced the role of the show's token girl. The series was the creation of WGRC staff member William Lukenbill who also wrote the show's scripts. In one short article about the series from the time, Lukenbill lamented the perils of writing a daily sci-fi drama: "sometimes I wake up at night and see rocket ships and reach under my pillow for a ray gun." He also noted the sometime difficult task of putting on a live show every day with at least one cast member who was still in high school. One day, co-star Vance had to stay late. Lukenbill quickly fashioned a script with young Jimmy falling over a rock at the very beginning of the episode and being knocked unconscious for the duration of the installment!
But "Biff's" space out radio adventures didn't seem to catch on with that many young listeners. Unlike radio's version of "Buck Rogers" which was heard almost solidly between 1932 and 1947, "Biff" was grounded by the end of June of 1942.
For the next ten years, little was heard of any version of "Biff Baker" in any medium.
But in 1952, the name (if not, necessarily the character) was resurrected this time for the still new-world of network television.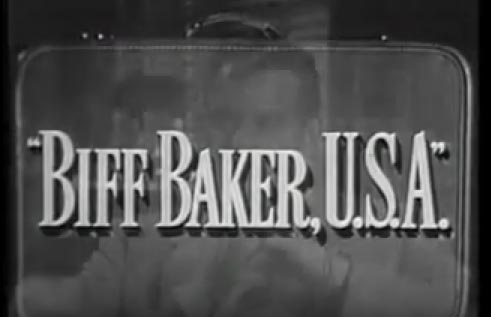 TV's "Biff Baker" was more properly known as "Biff Baker, USA" and, this time, he was neither a current college boy, a pilot nor an outer space explorer. Interestingly, many current write-ups about the "Baker" series state that the character of "Biff" (as mentioned, played by Alan Hale, Jr.) and Biff's wife, Louise (played by Randy Stuart) were US spies who, in their series, traveled the globe posing as importer/exporters while infiltrating various espionage rings. But, in no episode of the series I've seen, do the Bakers ever reveal themselves to be government agents or discuss, even among themselves, that week's "mission."
In one episode, they depend on an outdated guidebook to get them around the European countryside—a pretty low-rent kind of intel for supposed US agents. In another episode, Mrs. Baker states, exasperated, "Espionage! Who needs it?!" And the show's opening credits, where one would think the producers would play up any sort of secret identities and other cool spy gear, features footage of only ordinary suitcases.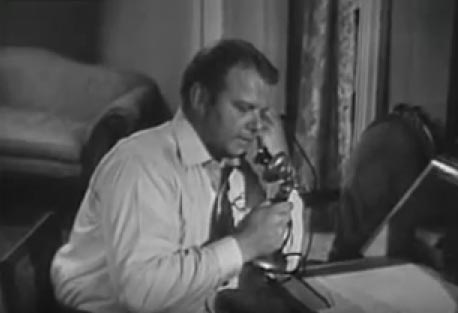 Granted, every week, in their episodes, Mr. and Mrs. Baker did stumble upon some sort of sinister plot or crime but it just seems to be happenstance, sort of like how Angela Lansbury's Jessica Fletcher was always stumbling upon murders on "Murder, She Wrote." In their work—primarily Biff's work—as an importer/exporter, the happy couple traveled extensively in Europe, the Orient, and the Middle East. In their journeys, they often ran across a few unsavory characters with ties to the black market or organized crime or actual real-life double agents.
Though not trained as secret agents or in law enforcement, Mr. and Mrs. Baker were, nevertheless, good, strong Americans who often felt compelled to do the right thing even if it meant risking their own lives.
The series "Biff Baker, USA" was largely the work of Fenton Earnshaw, who served as the show's story supervisor and (it seems) primary provider of teleplays. In crafting his weekly adventures for the Bakers, Earnshaw drew heavily on his own history working in the OSS during WWII. If he ever got stuck, he was able to turn for inspiration to his father, Harry Earnshaw, who was also a writer; the elder Earnshaw served as the long-time scribe for the radio show "Chandu the Magician."
According to one article, the younger Earnshaw was a former college grid iron star and he based his TV "Biff" on two young football players, Andy Andersen and Jack Hillman, the latter of Stanford. Several times in the TV series, Biff is mentioned to have been a successful former fullback but, beyond this, the small screen Biff seemed to have no link to his former comic strip or radio incarnations.
Taking the lead role of "Biff Baker," was Alan Hale, Jr., later, of course, to achieve TV immortality as the Skipper on "Gilligan's Island." At this time, however, Hale was best known as just the handsome, lookalike son of actor Alan Hale, a long-working film character actor whose big screen career endured from 1911 to 1950. The younger Hale hadn't added the thick middle section he'd later have as the Skipper, and proved to be a dashing leading man for this series. Though Alan Hale, Jr. had been steadily working in both film and TV for some time, before the regular salary of the "Baker" series, he had, reportedly, augmented his acting income by working as a door-to-door salesmen of vacuum cleaners. It was a profession—salesmen—that Hale said later prepared him well for both playing Biff and for being an actor.
As Biff's wife, Louise, the series tapped actress Randy Stuart. Stuart (real name: Elizabeth Shaubell) had up until that time mainly played bit parts in feature films or done TV guest spots.
At the time of the show's launch, much was made in the press of this brand new network series featuring two such relative unknowns in its starring roles.
Most installments of the "Biff Baker" series, including its premiere, were directed by Richard Irving and all were filmed in Hollywood. Yet, to add some international authenticity to the production, for two months prior to the start of filming for the series, a six-man crew was dispatched to Europe to shoot some B roll and location film. Nice work if you can get it: the crew reportedly traveled to London, Stockholm, Luxembourg, Berlin, Paris and the Rivera shooting scenery that would later be dropped into "Biff Baker" episodes.
Sponsored by the American Tobacco Company, maker of Lucky Strike Cigarettes, "Biff Baker, USA" debuted on CBS on November 26, 1953. The cigarette company picked up the tab for 26 thirty-minute episodes that were eventually produced.
Yet, despite the fresh footage and the fresh faces of the show, the show didn't completely win over the critics. TV critic Hal Humphrey gave the program a scathing assessment in his November 1952 review. Humphrey compared "Biff" unfavorably with the somewhat similar series "Foreign Intrigue" and said of the program, "The direction and acting in the first two chapters of 'Biff Baker, USA' has been sophomoric and rough. The second plot showed more imagination and had more physical action to overcome a lot of the weaknesses in the first show, but it still lacked professional polish." A review that appeared in a San Mateo, CA, newspaper in January 1953 was somewhat better, if not exactly a rave. Its author, Bob Foster, said of the Bakers, "What happened to them could only happen on a Hollywood film lot."
Aired on Thursday nights, "Biff" must never have attracted too much of an audience. Not only was it not renewed beyond its debut season, but its final few episodes weren't even aired by the network. Instead, they were farmed out to syndication.
After "Biff's" production ceased, everyone continued on with their careers and some stations took the 26 original episodes and re-aired them throughout the remainder of the 1950s.
Today, "Biff" is a bit of a curio. Interesting as an example of the Alan Hale as leading man and action star; interesting as an example of the male-female detective teams of early TV (consider it next to the far more successful "Mr. and Mrs. North" series); and interesting for Randy Stuart's role as an intrepid, fearless and globe-trotting wife, one far removed from any "little woman"/ homemaker stereotype often assumed of the era. And, there are some fun guest stars in a few episodes including in the installment "Alpine Assignment" that featured a young Lee Marvin and a young Charles Bronson.
As for the quality of the show, sad to say, Hal Humphrey was sort of onto something. The action sequences of the show--probably the whole point of the series--are probably the weakest part of every episode. They aren't well choreographed or filmed and sort of end each episode with a whimper instead of a bang. Additionally, the footage that was shot (no doubt at great expense) doesn't look that impressive in black and white and is not that well-integrated into the series; it just doesn't serve its purpose.
Nevertheless, there is something enjoyable about the gung ho, patriotic exploits of the Bakers and something colorful in its various characters. Additionally, many of the episodes do have creative plots and it is the stories, rather than the alleged action, that holds your attention.
And of all the various "Biff Bakers" back there in history, this one remains my favorite.
Biff Baker