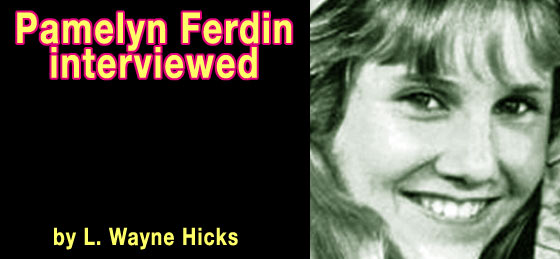 Part One of the interview with Pamelyn Ferdin / Pamelyn Ferdin - Part Two

Q: What was he like, Charles Schultz?
A: Very nice. Sweet. Shy. Quiet. Reflective. Just a very nice person.

Q: Did you have much interaction with Dr. Seuss?
A: Not much, but he was a riot. He was great.

Q: And you did Lucy for 10 years or so?
A: Yeah. I did Lucy for a long time. I did so many that, in fact, somebody just told me that I did one that I didn't remember doing. I know that I did all the specials during that period of time. We were doing a lot of them then. Then I did all the commercials and the theatrical feature film "A Boy Named Charlie Brown." I loved doing Lucy because I was like the classic Lucy and I did it for the longest of any of the Lucys, I guess because my voice didn't change. Then I did a lot of stuff at Hanna Barbera that people don't really remember me that much from, but I was working in voiceovers like crazy at Hanna Barbera. I was doing things like "Charlotte's Web," "These are the Days," "Sealab 2020," "Roman Holidays." I was doing a lot of voiceovers at that period in my life.


Q: Was it fun to play Lucy? Because she's not like you in a lot of ways, she's sort of crabby and belligerent, and I get the feeling that you're not like that.
A: No, not really. I think that I played Lucy as a straight brat. I didn't see her as a one-dimensional brat, so I played her like who I was if I was in that situation and I was bossy and assertive. So I think that's maybe why Charles Schultz really liked me and kept me as Lucy for so many years, even though I was starting to get older, I was starting to grow up and my voice didn't sound quite as young, he just kept me on because I think he liked the fact that I didn't play her as this one-dimensional bratty kid. Because she isn't. She's a fussbudget and she's bossy and she's assertive and she's smart. She thinks she knows it all. I think a lot of little girls are like that. I think a lot of woman are like that.

Q: Were the other cast members doing the voiceovers about your age as well?
A: Yeah. They were all children. That's why it was so surprising for me. It was practically in your contract that the minute you turned, I think it was 10 years old, you were out. But, oh my gosh, they kept me on for like five more years after that. But most of the Linuses and the Charlie Browns, they would hire them when they were probably 7 years old, 8 years old, and then when they were 10 they basically went out and found a new one because they really wanted young voices. They really wanted children. None of the characters, except for Snoopy, who didn't make a lot of noise and it was kind of a strange little sound, and I think the teacher -- the waah, waah, waah, waah, waah -- I think they were done by Bill Melendez, who was our director. But none of the other voices was ever done by anybody over the age of 10, except for me.

Q: Would you recommend that children follow in your footsteps?
A: That's a really tough one. It's just the acting industry has changed so much you can't really follow in my footsteps anymore because the business has changed so much. No, I wouldn't probably now. Things are a lot less wholesome and so kids grow up a lot faster. There's a real kind of maturity nowadays that if a kid is put into the business as a youngster, I think they just grow up way too fast. It's very, very difficult nowadays to keep your kids sweet and innocent being in the business whereas I think it was easier. It was still a challenge during my time. A lot of the kids I grew up with were spoiled brats, but nothing compared to like what they are today.

Q: Did you go to regular school?
A: I did and I didn't. I was working so much that I mostly had a private tutor on the set. Sometimes I would go back to a public school because that's where all my lesson plans would come from. Most of the kids I worked with went to a school called Hollywood Professional School. That was known to be where all the entertainment children would go to. My parents just, I don't know why they didn't want me to go to that school; I don't know if they thought I would become spoiled or they thought I would become full of myself, but they really wanted me to go to a public school where I didn't get any extra attention. I think it was good in a way but it was bad in a way because at least if I had gone to a school with other kids who were in the entertainment business, they could have related to me. I could have related to them. Whenever I went back to public school the kids were really mean to me. They would ridicule me and when I was doing "Lassie" they would jump up behind me and start barking like Lassie and laughing and run off. Really cruel things. I think it was a pretty negative experience all right. Whenever I would go back to public school the kids weren't nice at all. There were a few, but overall they couldn't relate. They didn't know how to talk to me. They just did not know what to make of me.

Q: Probably jealous.
A: I don't know. But it sure wasn't a good feeling, I'll tell you.

Q: What did your father think about all this?
A: My dad, he was kind of one of these guys who just let my mom run things. He liked it. He thought I was great and both my parents enjoyed the notoriety and enjoyed the attention and just enjoyed the adventure that having a child star brought to them. It's fun, I think, for the parents, too, because they meet all kinds of interesting people and they're around studios all the times and sets so I think they enjoyed it as well.

Q: Out of all the things you did, what is your favorite?
A: That is such a hard question. People ask me that and I just don't know. I enjoyed so many of the things I did. It's just hard to pick one because each one was a unique experience. I mean, I loved "The Odd Couple" because I loved Jack Klugman and Tony Randall. Tony Randall was like a father figure to me and we had a lot of fun filming and rehearsing. I loved doing "Charlotte's Web" because you're in an ensemble cast with people like Debbie Reynolds playing the spider and Agnes Moorhead playing the goose and Henry Gibson playing Wilbur the pig and Dom DeLuise. It was a phenomenal group of talented, funny people and we would sit there all together creating these characters. And "The Beguiled," spending months in Louisiana in a mansion that was made to look just like it would have during the Civil War. Of course, Lucy, I have fond memories of being Lucy. It's hard to pick one. I really can't.

Q: You certainly have an impressive body of work behind you.
A: (laughs) I do. I do. I know. Somebody came up to me the other day and said, "Pam, you were on 'The Banana Splits'." I said no I wasn't. I've never even heard of 'The Banana Splits.' They said, "Yes, you were. I have a copy of it and it was you." I said no. I said trust me, I've never been on 'The Banana Splits.' Well, sure enough, I was on 'The Banana Splits." I literally was doing so much at the time and of course I didn't drive for part of that time, so basically my mother would take me from studio to studio while I would be changing clothes in the back, and a lot of it got jumbled together. So there are things I don't even remember myself doing until fans come up to me at these celebrity shows and they'll show me a picture and they'll say, "This is you." I'll say, "Yeah, that's me, but I don't remember what it's from." It is kind of strange.

Q: A lot of child stars, you know the stereotype. They grew up and they're not desired as actors, they get into lots of trouble. You seem to have grown up as a stable adult.
A: Well, that's very sweet. It took a lot of hard work. I definitely went through my share of problems in finding out who I was. I did a lot of soul searching. I think now I've come full circle and realize my life is my life and now I can finally start enjoying, looking back and saying "Hey, that was me. I am normal."
Part One of the interview with Pamelyn Ferdin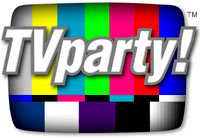 Everything you're looking for is here:
Auto huren makes it possible to compare all car rental companies all over the world!
Compare the top sellers of Instagram followers on Buy instagram followers reviews!
An overwiew of guides and gutscheincode with the best tips and tricks to save money! on Ebookers.