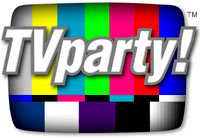 Patrick Duffy of Dallas Interview
Classic TV on the Internet!

PR4 & PR5 Pages for ads - CHEAP!
Actors working in the South / Southern Actors

---
Hi Billy;

I was going through my audio clip files, and found something that you may find particularly interesting.

In 1980, NBC had the contract for the Olympics. This event was to be their savior, as it had been for ABC in 1976. The idea was heavy program promotion during the games. NBC, then in third place, went to Joey Levine/Crushing Enterprises who wrote the Proud as a Peacock jingle for them - a high energy, catchy "BIG" promotion campaign.

This was at the direction of Freddy Silverman (who had just recently taken over programming duties at NBC).

From that season came such disasters as "Supertrain" but the story doesn't end there. As you may know, the 1980 Games were boycotted by the U.S., so there was no extensive coverage - despite the huge sum of money NBC paid the Games Committee, they just ran little drop ins through the day. Hardly anything the US audience cared about.

Nonetheless, they had this BIG campaign called, "We're PROUD." Unfortunately this was pretty much all in vain, as their primary vehicle for presenting it did not happen.

NBC continued to slide...and slide...and slide. Due to the exorbitant chunk of change laid out for the Games coverage, and absolutely NO advertiser return therefrom, the future of NBC was in question. I recall doing a crossword puzzle from that period. The clue was "NON-Profit TV network." I honestly wasn't sure whether they meant NBC or PBS.

BUT!!! On the air, they were BIG BIG B I G!!!!!!! And PROUD! This lead to an internal lampooning of the 'Proud As A Peacock' campaign - the recording of "We're LOUD," a severe parody of the "We're PROUD" campaign song, expertly executed. They laid the blame at the top; Fred Silverman. Poor chap. Who could have predicted the Soviet invasion of Afghanistan?

- Dan Ferreira (with thanks to Tad S. Davis for the original jingle.)
---
MORE EXAMPLES:
Here is a montage of ABC IDs from the 80s and Nineties.
The intro to the ABC Movie of the Week was designed to build anticipation and create the experience of 'going' to the movies.
TV on DVD
Holiday Specials on DVD
TV Commercials on DVD
TV Shows on BLU-RAY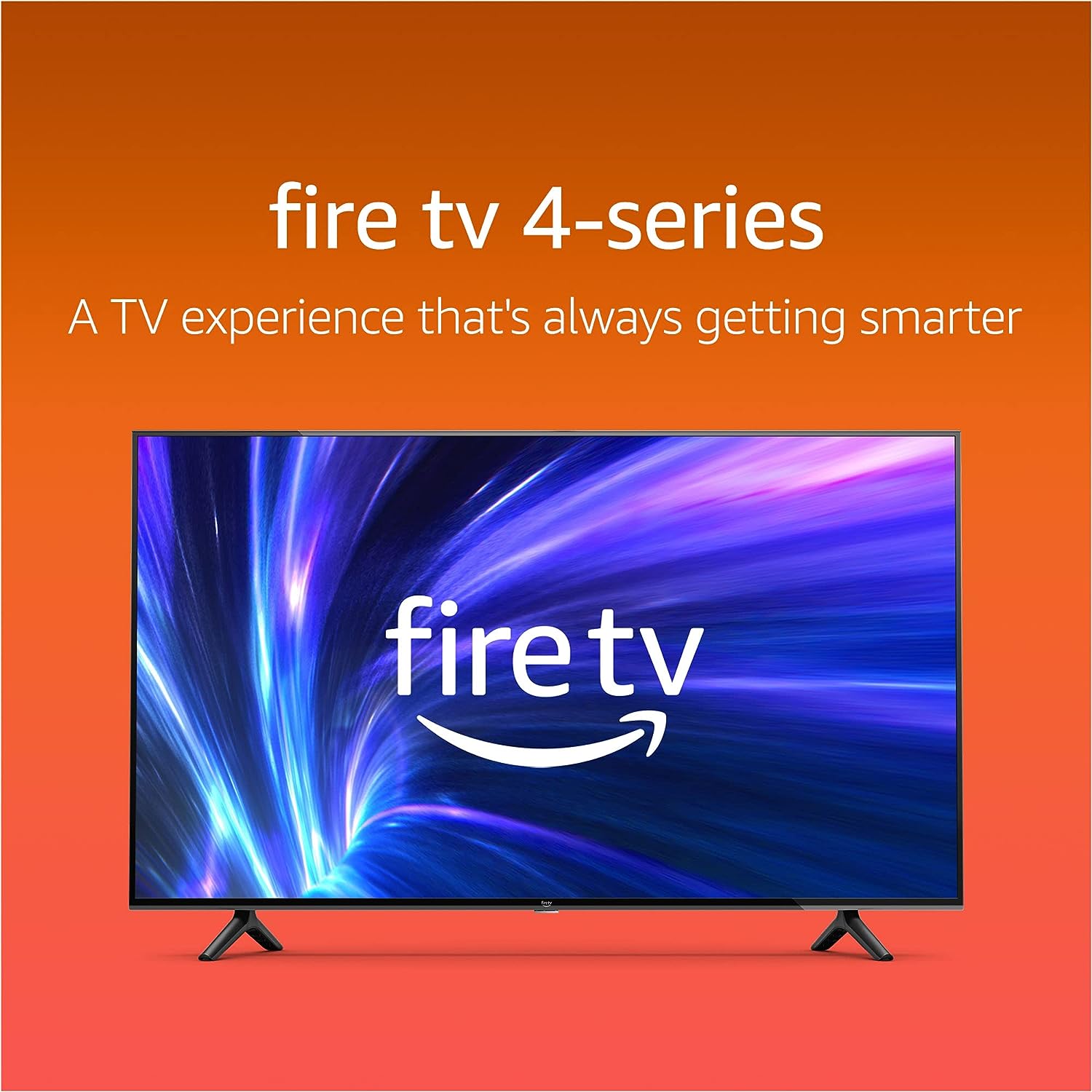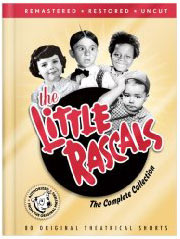 PART THREE: ABC Fall Promos/ 1980-1990
by Billy "def" Ingram
with video/audio contributions by Dan Ferriera,
Brian Karimzad and Justin Kaplowitz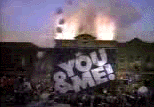 The You and Me And ABC promotion in 1980 attempted to bring the network's stars even closer to real people by showing them hard at work - involved in what looked like an old-fashioned barn raising. Only instead of building a barn, the celebs were assembling a huge, explodable shrine to ABC in the middle of Manhattan. They even painted it with ABC brand paint! Chris Palmero and Joey Levine wrote the catchy tune.
A less downhome variation on - You & Me and ABC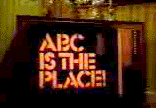 ABC Is The Place (from 1981) wrapped the network in the flag, just as the Reagan era was taking hold. Here the stars were presented as real, down-home people even as the sharp direction and over-the-top soundtrack by Frank Gari Productions raised the shrill factor a few notches over previous promos.

Now Is The Time - ABC Is The Place
Again animation mixing with live-action was a key component, and it's flawlessly executed. I don't know what kind of budget these agencies were working with twenty years ago, but it would be considerably cheaper to produce this kind of animation with today's technology. Must have cost a fortune back then!
ABC squeaked out a win for the 81-82 season - once again thanks to strong numbers for mid-season entries (like Joanie Loves Chachi and T J Hooker).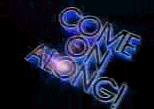 Come On Along With ABC (1982) raised the primetime stars back up on a pedestal, depicted as glowing angels involved in people's everyday lives, appearing at places like a square dance and on a construction site.

Come Along With ABC
Lots of gleaming skyscrapers with suit-and-tie yuppies appeared in this spot to reflect the changing face of television viewership, along with the requisite 80's flag-waving. By the end of the video, it's hard to tell if they were selling a TV network or a patriotic theme park.
The biggest moneymaker for ABC in 1981 was their killer daytime lineup, known collectively as 'Love In The Afternoon' - with General Hospital (remember the wedding of Luke and Laura that year?), All My Children and Ryan's Hope.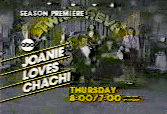 Soaps like Dallas and Dynasty ruled in primetime, the Happy Days/Laverne and Shirley sitcom formula that propelled the network to number one six years ago was chugging along but clearly spent - even the promising Joanie Loves Chachi died off quickly in 1982.

Special Feeling on ABC

By 1983, ABC was taking a beating in the ratings as their older hit shows ran out of steam and new offerings failed to catch on. Promos focused on adorable children, puppy dogs and tender family moments. The soft focus and old fashioned look of the 'Special Feeling on ABC' ads made it seem as though there had been a death in the family.

The slogan for 1984-85, "We're With You", was just wishful thinking with only two shows landing in the top twenty that year.


You'll Love It

In 1985 (with production by Frank Gari) Randy Newman recut his hit song "You'll Love It" as a tribute to ABC. Dynasty and Who's The Boss were the network's top-rated shows that year.


We Belong Together

In a similar vein, 1986 was the year of "We Belong Together" with none other than Aretha Franklin on the desperately shrill vocals.

In 1987, the season slogan was 'Something's Happening At ABC' as Growing Pains, Who's The Boss and The Wonder Years were the network's only primetime hits that year.


1988 Something's Happening on ABC

In 1988 ABC stuck with the "Something's Happening on ABC" campaign, this time incorporated the hit song "Dancing In The Street" to reflect the network's optimism with ratings moving upward.

For 1989, the network got even funkier with a new version of 'Something's Happening At ABC' - and happening it was, thanks to Roseanne, the number-one show in the country.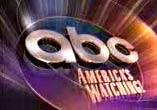 By 1990, ABC was up to second place overall with a host of new hit comedies like Coach, Doogie Howser, Full House and Perfect Strangers propelling massive ratings. The network slogan that year was in sync with the audience - "America Is Watching ABC." They used variations of that phrase for the rest of the decade, but as these hitcoms mellowed into shitcoms by the mid-nineties, overall network numbers flattened. ABC once again was falling victim to aging sitcom syndrome.
Disney bought ABC in 1996, reuniting Michael Eisner with ABC, in a sense. The network moved away from family favorites like Roseanne and Home Improvement, attempting instead to appeal to the urbane, Friends and Frasier audience. Entries like Sports Night and Gideon's Crossing bombed.

For the 1999-2000 season, led by the unexpected success of Who Wants to Be a Millionaire, ABC became the first network to bounce in the television ratings from third place to first place in a single season. That show also sparked the reality TV craze.
Two years later, Millionaire had lost its luster and only The Practice, My Wife & Kids, NYPD Blue and The Wonderful World of Disney were delivering the numbers - but where are they now? Without any solid hits, ABC was entrenched in fourth-place by the summer of 2004, with ratings down 10 percent from 2003.
Still, in an environment where one hit show can turn around an entire network schedule (and the net has a few winners this season, Desperate Housewives, Brothers & Sisters and Lost among them), ABC may once again sail into first place.
PREVIOUSLY:
PART ONE: PRELUDE TO THE 70s

PART TWO: PROMOTIONS IN THE 70s