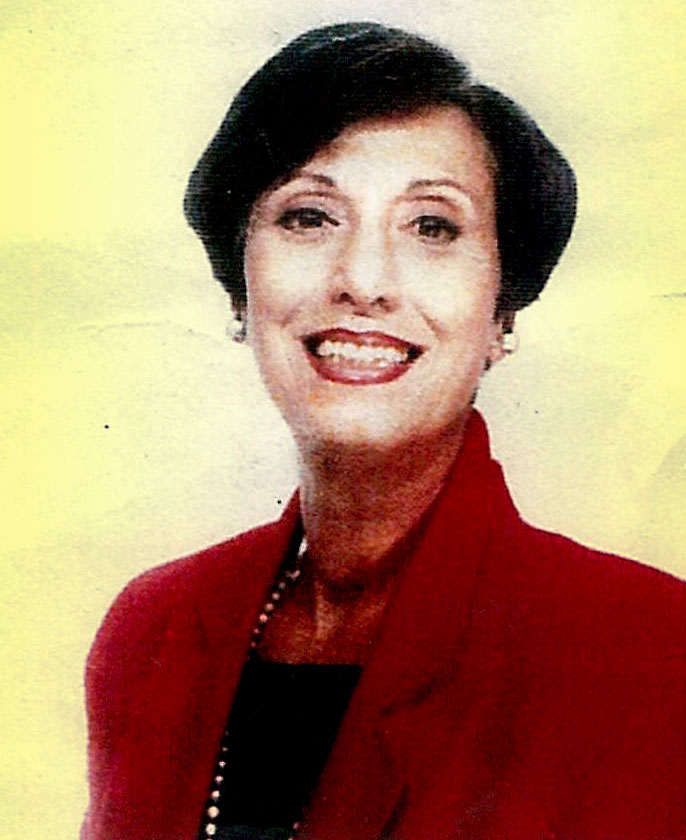 OLITA
by Cary O'Dell
In a career that has ranged from acting on early, live, 1950s TV to game shows to producing programs, local and national, to two Emmys and more, Claire Olita Crawford looks back at the medium of her career and says, "Television has been my work, my delight and my ongoing education."
She meant to be a dancer. She earned her first pay in "the business" doing a tap dance in some black slacks and jacket her mother sewed for her. Claire recalls being paid $2.50 for her performance; "I gave the money to my mother," she says.
Dance, though, soon segued into acting in high school when her English teacher asked her to try out for the school play.
Claire was doing summer stock in her home state of Rhode Island alongside other "jobbers" (working actors doing the summer circuit), when one of them told her, "Go to New York. You'll be a big star!"
For Claire, the move to the Big Apple brought many big changes. Chief among the changes, she met the man she was going to spend her life with. Bill Crawford was already working as the cartoonist for the "Newark Evening News" when she met him, in Newark, while he was out on a date with another girl!
Claire and Bill would be married for over 30 years, until his passing in 1982. Mr. Crawford's was with the "Evening Star" from 1940 until 1962 when he joined the Newspaper Enterprise Association (NEA) syndicate where he stayed until he retired in 1977. Mr. Crawford's work was, during his career, syndicated to over 700 newspapers and appeared frequently in "Time," "Newsweek" and other major national publications.
Next, the new Mrs. Crawford altered her professional name. While for her early acting roles, Claire used her maiden name, after she married, she tried to adopt her new last name for the stage only to find out that another "Claire Crawford" was already working (as a stringer for NBC news). Hence, Claire utilized her middle name and, professionally, became known as Claire Olita Crawford.
In New York, Crawford says now, "I made the rounds and didn't really get anywhere. Finally, someone said, 'You should try TV.'" She adds, "And since I had gotten married, I could afford to do TV!"
TV, in those days, was new, low-paying, New York-based and almost always live. And Crawford soon found herself actively employed. Early on, in her career, she got to act a hospital scene on a Faye Emerson broadcast where she emoted over an actor playing her ill husband. She recalls, "Richard Kiley—who had just started studying singing at that time—coached me in it. He told me how to communicate to the camera."
Later, Claire Olita Crawford kept busy on installments of "Westinghouse Summer Theater," an "Armstrong Circle Theatre" ("Rod Steiger was on it; one day I found him lying on the set, complaining of the Red Scare…") and a production with horror king and bon vivant Vincent Price ("a darling man," she says).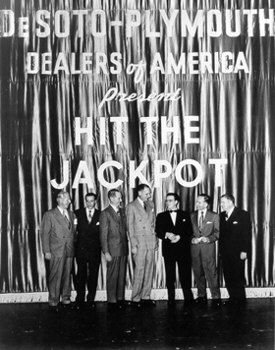 Eventually, though, it was behind the scenes rather than in front of them that Crawford was destined to make her name and her career. While they were still producing quiz shows for radio, the dynamic duo of Goodson and Todman hired Crawford to be their production secretary. She began on their radio show "Hit the Jackpot" ("I thought it should have been called 'Jukebox Jackpot,' which is a better name," she relates). For it, and subsequent shows, Crawford acted as "program secretary" and sat behind on-air host Bill Cullen. Her duties included handling all the show's correspondence, securing the prizes and being the show's guest coordinator. She remembers one show where a young struggling actor named Jack Lemmon came on as a contestant.
"Jackpot" was staged at what is now the Ed Sullivan Theater, the one-time home of David Letterman's long-running CBS late night show. For Crawford and company, it was a short walk from the Goodson-Todman offices on 52nd Street to the theater on West 54th Street on broadcast days.
Eventually, as Crawford recounts, in the 1960s, "Everything was moving to California, as far as the TV business was concerned." So, instead, Crawford took a job as a researcher at WNBC's first two-hour news broadcast, "Newscenter 4," then anchored by former Cleveland mayor Carl Stokes.

Then, Crawford moved onto a new program, an ambitious mix of news and entertainment titled "The Sunday Show."
Co-hosted by Richard Reeves and Ponchitta Pierce, "The Sunday Show" was an erudite weekly review for a discerning general audience, back when those two descriptors were not mutually exclusive. Along with segments on current events and politics, the series also welcomed artists including a special performance by then prima ballerina Cynthia Gregory who, according to Crawford, managed to "dance on that awful studio floor, on her toes."
After her four-your tenure at "The Sunday Show" concluded around 1973, Crawford moved onto the associate producer duties for the local DC show "Panorama." "Panorama" was a live, hour and a half-long, daily broadcast. Crawford recalls, "It was a lot of work--and a lot of fun."
"Panorama" followed a certain format each day with the first half hour of each installment being devoted to news. After that, the host would welcome a wide expanse of notable names including, over the years, photographer Richard Avedon, fashion designer Karl Lagerfeld, playwright Arthur Miller and chef extraordinaire Julia Child ("with her acetylene torch," Crawford adds).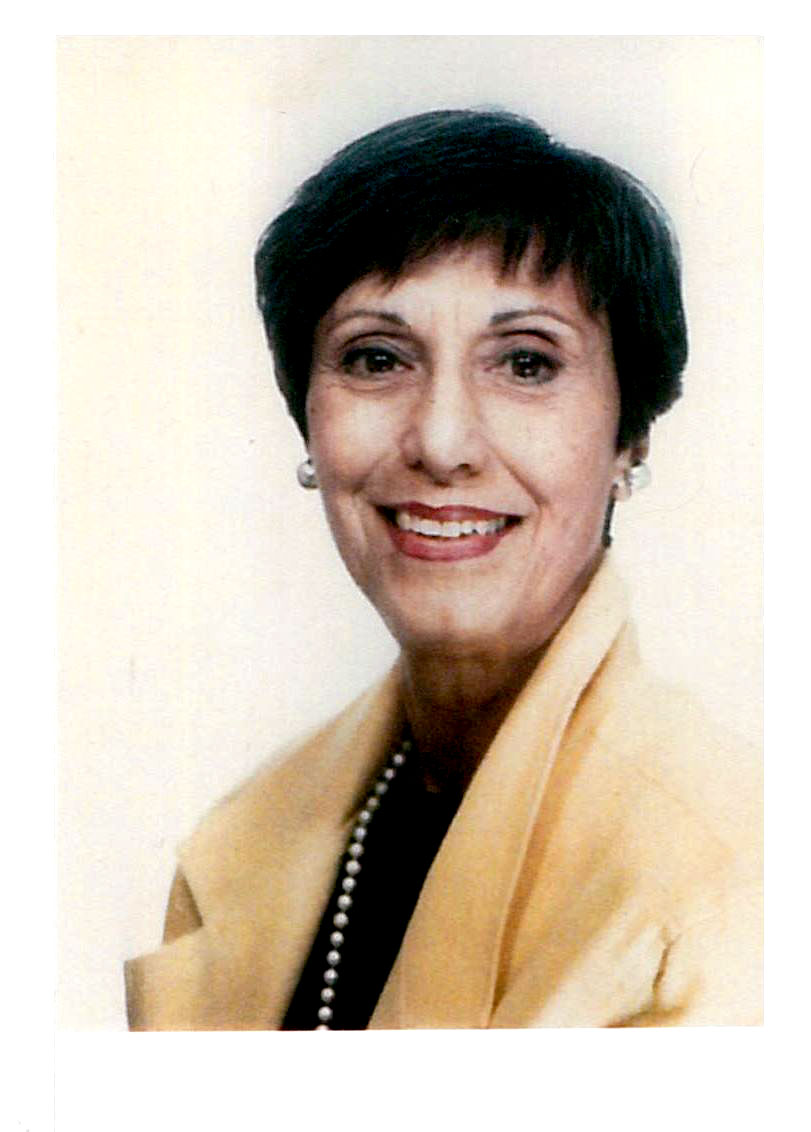 Though the program had its regular co-hosts, fill-in hosts appeared from time to time. Everyone from Broadway legend Carol Channing to folk singer Mary Travers (of Peter, Paul and Mary) sat at one time in the co-host's chair.
Topics on the show covered the gamut with the then-raging Watergate scandal offering much fodder for discussion. Pat Buchannan came on often to comment on it; says Crawford, "Such sweet, charming man. But you couldn't change his mind."
Eventually, Crawford had her title upped to that of "producer." In her new role, Crawford was given a wide berth to do the type of show she wanted but, she adds, "My boss said, 'Do what you want, but if you blow it, it's your head!'"
Crawford didn't "blow it" and remained with "Panorama" for around five years.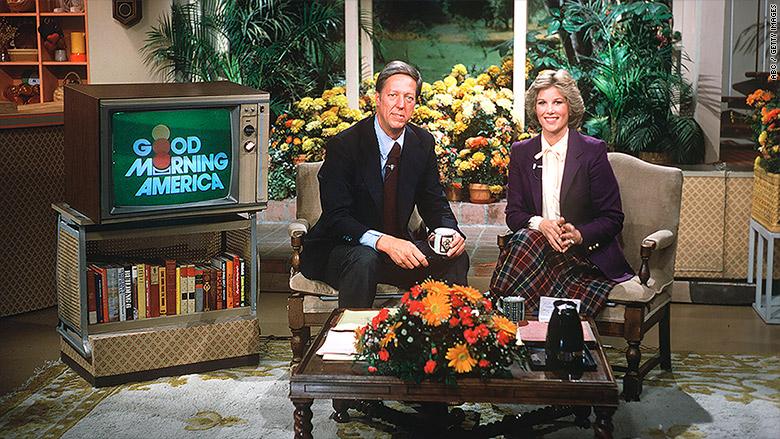 Later, starting in the early 1980s, Crawford returned to the national airwaves when she assumed the role of DC producer for ABC's "Good Morning, America."
Her most memorable segment occurred when host/anchor Steve Bell sat down at the White House to talk to First Lady Rosalyn Carter. Their TV chat was well underway when the President came by and decided to join them! Says Crawford, "The President's deciding to join the interview made a lot of news. The evening news was covering us! But then, [the New York office] got into trouble because the segment was going too long and they cut it off! They cut off the President of the United States!"
Crawford has a myriad of amazing stories from her long career. She was shooting once for "The Sunday Show" at the International Museum of Photography when a striking woman in a trench coat and large, oversized sunglasses wandered in. There was no mistaking who she was: Jackie Onassis. Crawford and her crew secured a quick off-the-cuff interview with the former First Lady and this ultra-rare interview later got picked up by the evening news….
Once, while working for the local, New York show "Hip Patches," Crawford welcomed to her studio Jacques Cousteau. Surprisingly, Cousteau was game to interact on air with a group of puppeteers who were also set to appear on that day's program. Crawford says, "You can't believe how good he was with those fish puppets! Or how the crew lined up for autographs from him."…
Later, Crawford produced a WCBS special for the mime duo Shields & Yarnell, giving that comedy team some of their first big exposure.
In the late 1970s, Crawford earned an Emmy for her hour-long look at alcoholism, "Alcohol: Name Your Poison." A particular coup for that program was its host—the formerly scandalous congressman Wilbur Mills (D-AR). A copy of that program resides at the Paley Center in New York City.
For one "Panorama" show, she hosted Wyatt Cooper, then on his book tour, and she distinctly remembers his two toddler sons rambling around her office. One of those boys was Anderson Cooper. Crawford says, "Maybe that's where he got the news bug…."
Back in DC, Crawford produced the nationally syndicated series "It's Your Business," a production of the US Chamber of Commerce, for 15 years, beginning around 1983. There she welcomed Ralph Nader for a few broadcasts. Crawford was with "Business" until 1997 when she eased into retirement.
The following year, 1998, Crawford was recognized by the local chapter of the National Academy of Arts & Sciences with their Silver Circle Award for her 25 years of service to the industry. Other honorees that year: Sam Donaldson and Nancy Dickerson.
Says Crawford about her TV producing philosophy: "Respect the viewer. Go beyond the obvious with an issue or a news event. And have some fun along the way." She adds, "Oh, and do your job."