I ENJOYED THIS POST ON CRONKITE SO I'M SHARING IT AGAIN
OM writes: Wasn't sure if you'd noticed this or not, but Unca Walter's two finest moments are actually up on YouTube. The moment where he gave us a strong shoulder to cry on at our worst moment since Pearl Harbor, and the moment of our greatest achievement as a species;

See-BS JFK Assassination Coverage (First 2 hours, 9 parts total) Part 1:

See-BS Apollo 11 Landing Coverage (six parts):

The 1989 Dan Rather documentary on See-BS' A11 coverage is also on YT:

I haven't been able to find his "We are fucked in Vietnam" speech, but his entire final broadcast is also online as well as an abbreviated version of his first:

Unca Walter's First:



Unca Walter's Last (5 parts):
…Note that the final show is listed as the "West Coast" version, but from my recollection the show was aired live for the East and Central time zones, then the tape was played back for the West Coast. I have no idea where the Mountain Time Zone figured into that, but almost three decades later that zone still really doesn't matter :-P

…On a side note, coverage of the JFK assassination for all three networks are also online, and comparing and contrasting the first two hours or so would make a great article for TVparty. From my own observations, four things become very obvious:

1) Unca Walter provided the strongest shoulder to lean on. Even though this tragedy kicked America right in the balls, you knew that we were going to get through this somehow. NBC and ABC simply reported the facts for the most part, although Chet Huntley did try to provide some comfort with one short opinion piece. Still, neither had the presence that Walter Cronkite had, and that's why everyone remembers mostly watching See-BS coverage of the assassination. Especially those embarrassed at having watched the other two networks.

2) To their credit, Frank McGee, Bill Ryan, Chet Huntley, and David Brinkley actually provided more concise updates than the other two networks. There's also more of their coverage available online, mostly because of the A&E "As It Happened" rebroadcast for the 25th anniversary in 1988. IIRC, NBC allowed either 6 or 8 hours of continuous archive tape to be aired, with some of the local Dallas footage being replaced by local archive copies – which explains why only those short segments are in color, while everything else from NBC was in living black and white.

3) To put it bluntly, ABC's coverage just plain SUCKED. I've seen some botched newscasts before, but even when you take into account the chaos that was going on in the first 2 hours between the first shots and LHO getting ID'd as the prime suspect in custody, ABC's entire network news department was pretty much lost. The fact that most people can't recall who the old guys were who anchored through a lot of "Dicknical Tefficulties" (or was that "Dechnical Tifficulties"?) is a testament to why most people who started out with ABC recall switching to See-BS or NBC. ISTR that the only reason ABC failed to overhaul their news department after this was that they simply didn't have the money to recruit top-quality news anchors, and the one they had – Howard K. Smith – was doing more documentary and long-form commentary(*) for the network at the time.
(*) "News and Comment", ISTR was what his show was called at the time.

4) The sole saving grace to ABC's coverage was the fact that they had exclusive access to WFAA's live coverage, which included the interview with Abe Zapruder who verified on live TV just how JFK's head exploded from the front – a live testimony that pisses off more Conspiracy Theorists than any other Lone Nutter evidence.
That got me to thinking - Since everything is digital now and we have the technology, why don't the networks start their primetime offerings at 8:00pm in the central time zones? Are viewing habits that ingrained? Wouldn't the networks like the consistency of having their products air at the 'same' time all across the country, that is from 8:00 - 11:00pm?
Sunday, September 16, 2012 - 11:39am
WOULD YOU LIKE TO RESPOND?
POSTED A FEW YEARS AGO:
The Beverly Hills Supper Club - Mass Murder?
Every once in a while I'll be sharing phone conversations with various people I'm interviewing for a project I'm working on. Since I can't use most of what I get from these conversations in this particular book I thought you might enjoy some insight into events that you may not be aware of.
CLICK HERE TO LISTEN TO THE CONVERSATION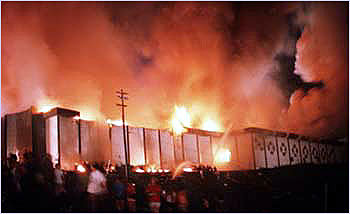 My talk with Wayne Dammert on July 5, 2009 was a real eye opener. He was a longtime employee at the famed Beverly Hills Supper Club near Cincinnati and he was there the night of the mother of all modern nightclub fires in 1977.
He and others on the scene that night are convinced it was deliberately set and that one of the nation's worst mass murderers got clean away. He also tells me about the wild days when Newport, Kentucky was an "open town" with illegal gambling joints all over the place.
Wayne wants to get this story out because, at every turn since the beginning of the investigation, too many people have been willing to turn a blind eye to the possibility of arson. If it's true, the 165 victims deserve justice.

From Wikipedia: On October 28, 2008, Kentucky Governor Steve Beshear appointed a panel to investigate claims that arson may have been the cause of the fire. In March 2009, the panel, in recommending that the investigation not be reopened, characterized the new accusations as "a very tiny shred of evidence of arson and a huge mountain of conjecture, unsupported speculation and personal opinion."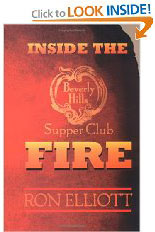 The ruins sit relatively undisturbed over the last 30 plus years, surely there's an enterprising TV producer with a Cold Case type show that could bring together a forensic team to go over the site and look for evidence. It doesn't appear that the Governor's panel did that.
You can read more about this tragic event in the book Inside the Beverly Hills Supper Club Fire by Ronald E. Elliott and based on an original story by survivor Wayne Dammert.
Saturday, September 15, 2012 - 9:09am
WOULD YOU LIKE TO RESPOND?
I CAN'T BELIEVE THEY DID THAT SHOW!
Would you believe - Oingo Boingo on The Gong Show from 1976?
Bill(y) Mumy (Lost in Space) on the Howard Stern radio program with Billy West imitating the voice of Dr. Smith. "Suddenly Zorro and Lassie's mom are goin' at it." Definitely R-rated!
Eartha Kitt describes her role of Catwoman on Batman.
Sammy Davis Jr. appeared - and sang - on The Patty Duke Show in 1965.
Wednesday, September 5, 2012 - 8:09am
WOULD YOU LIKE TO RESPOND?
COMING SOON!
In case you haven't heard The Carol Burnett Show is finally getting the DVD release it deserves, a massive collection of the very best the series had to offer. Here's just a portion of what you'll find when The Carol Burnett Show: The Ultimate Collection hits the streets this month:
The Carol Burnett Show: The Ultimate Collection is host to over twelve robust hours of exclusive bonus features, including:
• Three episodes from The Garry Moore Show where Carol got her start, including the "Supergirl" episode, where Carol did her Tarzan yell, for the first time on television.
• Rare sketches from the first five seasons of The Carol Burnett Show, not seen anywhere in over 40 years. Included are guest appearances by Lucille Ball, Jerry Lewis, Bing Crosby and Bob Hope, plus one of the most beloved sketches in the history of the show: "The Dentist," with Harvey Korman and Tim Conway.
• A raucous 100-minute Cast Reunion with Carol, Vicki Lawrence, Tim Conway and Lyle Waggoner.
Exclusive featurettes on The Ultimate Collection include:
• "I Want to Push That Button..." - The History of The Carol Burnett Show
• Leading Lady - Carol as a Television Pioneer
• "Bring Up the Lights" - Carol's Q&As
• Focus on "The Family"
• "Ahhhh, Mrs. Ha-Wiggins?" - As in "Tudball and Wiggins"
• Starlet, Mildred, and More - A Celebration of the Movie Parodies
• Next Stop, Broadway - About the "Mini-musicals"
• Breaking Up Is Hard...Not to Do - The Ensemble Chemistry and Famous "break-ups" on The Carol Burnett Show
• "Where Do You Get Your Ideas?" - A Tribute to the Writers on The Carol Burnett Show
• Gags and Gowns - A Tribute to Designer Bob Mackie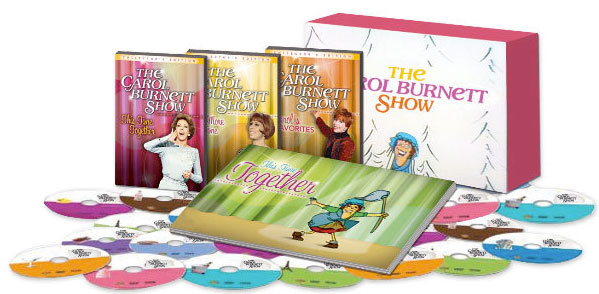 I'll have more info on this exciting release next week!
Saturday, September 1, 2012 - 8:09am
WOULD YOU LIKE TO RESPOND?
HAPPY HOLIDAYS
Believe it or not Christmas DVDs start selling in numbers in August. Here are some of the DVDs people are buying for Xmas through TVparty! right now.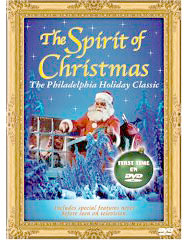 1. The Original Christmas Classics (Rudolph the Red-Nosed Reindeer/Santa Claus Is Comin' to Town/Frosty the Snowman/Frosty Returns/Mr. Magoo's Christmas
2. Spirit of Christmas
3. Hiya Kids! A 50's Saturday Morning Box
4. The Best of Fractured Fairy Tales, Vol. 1
5. Andy Williams Christmas
6. Carole and Paula in the Magic Garden
7. ZOOM - Back to the 70s
8. Sonny & Cher Christmas
9. Christmas Television Favorites (Dr. Seuss' How the Grinch Stole Christmas! / The Year Without a Santa Claus / Rudolph and Frosty's Christmas in July
10. Classic TV Commercials: Ones We Never Forgot
You can see the complete classic TV on DVD Christmas specials list and how to order even the most obscure titles here.
Wednesday, August 22, 2012 - 9:00am
WOULD YOU LIKE TO RESPOND?
SHOWS YOU (PERHAPS THANKFULLY) DIDN'T SEE
Here are the opening moments from some unsold pilots of the nifty fifties and the sloppy sixties. The first Little Amy has many familiar faces including the boyfriend from The Patty Duke Show. The second looks like it was retooled to become This Is Hollywood. The Carol Channing Show was produced by Desilu, a sort of corny southern That Girl; great theme and title graphics. Following that was Groucho Marx back in a familiar format. Time For Ginger starred the gal who played Lucy's daughter on The Lucy Show, Candy Moore (the kid who played her brother, Jimmy Garrett, was cast in Carol Channing's pilot). The wonderful Margaret Hamilton is seen as the maid in Time For Ginger. I'll bet she would have been great!

Speaking of which, Lee Goldberg wrote the most wonderful book called Unsold TV Pilots that lists the plots of some grand losers that never made it to weekly TV. Johnny Carson's writers got a hold of the book and he had some hilarious takes on some of the weirder concepts.
Saturday, August 11, 2012 - 11:26am
WOULD YOU LIKE TO RESPOND?

Read more CLASSIC TV Blog entries here!