* Classic & Current Television Blog *
Your Classic TV Shows Blog
---
WHERE?
I really and truly appreciate every reader that passes by here. The last 4 1/2 years have been a challenge, I wasn't able to keep the focus I needed to keep this site vibrant and I truly wish things could have been different. I've been looking after my mom who, for the last few years, suffered from one ailment or calamity after another. There was never any question of not being there for her and I don't regret a minute, in fact, I wish I could have done more. There were 4 hospitalizations, 4 operations, 3 trips in and out of rehab, moving to assisted living. Then, a week before last Christmas, back to the hospital then rehab on January 2nd, finally returning to her home in assisted living in March where everyone took wonderful care of her. Mom died on March 29th, and it was a good thing because she was permanently bed-ridden by that point, without much quality of life to look forward to. We were so lucky she still had her mind and sense of humor until the very last. We were all with her when she passed.
After being an almost daily interaction in my life, especially since Christmas, it's a bit disconcerting but I am getting back into the groove... after also losing my computer last week. I'm working on a novel I started two years ago and I'm anxious to get back to TVparty!, mostly through the blog that I'm determined to update more often. So again, thank you for checking in, I felt I owed you an explanation.
Watch this treat from 1970, Jack Benny's 20th Anniversary Special on NBC (he had been on NBC radio until he moved to CBS in 1949 then back to NBC in 1964), Frank Sinatra is one of the guests as is Dinah Shore, who's voice went flat sometime in the sixties. On her talk show in the seventies she'd sing and my mom would cringe, she couldn't believe that someone wouldn't tell her she can't sing anymore. This is hardly the funniest Jack Benny hour but then this was the era of 'Here's Lucy' and 'Bewitched'.
Saturday, May 18, 2013 10:39am
WOULD YOU LIKE TO RESPOND?
AVENGERS UNASSEMBLED!
Robert Downey Jr's haul for the first Avengers movie is tied to box office gross, as is Iron Man 3. Between the two films he's expected to net over $130 million.
The break even point for the first Avengers was 1.1 BILLION, to re-assemble the cast for a sequel that number will have to get a lot bigger. That's why Marvel is trying to get the stars back on the cheap; if they don't take drastically less than what would be expected under these circumstances the studio has threatened to re-cast roles. That's just peachy as far as Chris Hemsworth, who pays Thor, is concerned. He's not all that jazzed on the role any longer (the Thor sequel debuts in November), it's too much hassle to get into that kind of peak physical shape when he has other offers, movies where he can keep his shirt on.
In an ensemble film you can not recast characters that have been established in earlier blockbusters. Ok, Bruce Banner burned through three actors, and all them were fine, but it's The Hulk that really matters. Still, replacing Mark Ruffalo would be a mistake, he was so wonderful it didn't matter that he was a new face (and Edward Norton was a hard act to follow). Another actor playing Captain America, Iron Man or Thor? Marvel would have to re-establish the character in another stand alone film first.
No, Avengers 2 is in real trouble whether Marvel / Disney recognizes it or not. Unless they can swallow half a billion dollars (or more) in salaries alone... or they could wait four years until the actor's careers cool down and are more open to a $5 million payday.
Monday, May 13, 2013 10:09am
WOULD YOU LIKE TO RESPOND?
THERE ARE MONSTERS!
AMC's "The Walking Dead" outperformed every scripted program on television this season, including shows on CBS, ABC, NBC and Fox. That is a sea change in the business that has programmers at the legacy networks quaking.
It's official, 24 is returning to Fox in the fall for 13 episodes.
ABC is rolling out an app this fall (naturally) that will allow live streaming of their shows, that will be a first. Anne Sweeney of Disney/ABC says, "This announcement represents a defining moment in technology and distribution, as well as for our advertising and affiliate partners, as we ensure that our high-quality content is available to viewers on a variety of devices." Now create some shows I want to watch and I'll get excited.
Over at tvparty.com I have a lengthy rant (I think I was still too nice) about the so-called psychic Sylvia Browne and her monstrous behavior on TV. What kind of grief ghoul tells a person, clearly in distress, with unwielding certainty that their loved one is dead if she doesn't know that for sure? It starts out like this: For a year or two, I got bored listening to college radio and turned on afternoon TV shows to keep me company while I worked. 'Montel', 'Maury', 'Judge Judy, that kind of thing'. The television was behind me so I wasn't really watching, except when Maury got the tests back or revealed his undercover backstage stings on cheating husbands. Otherwise it was just background noise; but those times when 'psychic' Sylvia Browne appeared on 'The Montel Williams Show' I would find myself staring at the set in disbelief. She was so transparently phony I couldn't believe any credible person would lower himself to play along, but Montel did so with tremendous enthusiasm. (In all fairness he did produce some important hours on controversial subjects that other talk shows were ignoring, not that I can remember any, but still). Read the rest...
Let's go back 40 years (no, let's do!) and watch these commercials from 1973.
Sunday, May 12, 2013 11:39am
WOULD YOU LIKE TO RESPOND?
John Oliver will be taking over hosting duties on The Daily Show all summer.
The Monkees - Michael Nesmith, Micky Dolenz and Peter Tork - are going out on tour this July.
Before hosting Match Game '73 Gene Rayburn was the emcee of a neat little hidden camera game show called The Amateur's Guide to Love. It only lasted a few months in 1973 but someone has posted the opening on You Tube.
Thursday, May 9, 2013 9:32am
WOULD YOU LIKE TO RESPOND?
FAWLTY
There are / were so many American TV classics that were spawned in England, as I'm sure you're aware - shows like All In The Family, Sanford & Son, Three's Company, Hell's Kitchen, Life on Mars, The Office - the list is very long. It seems like every hit British show gets an American makeover.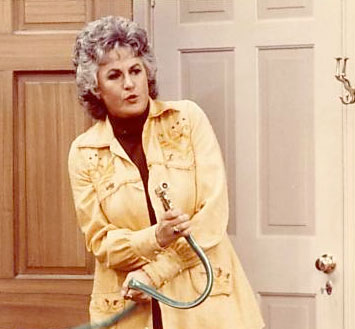 Did you know Fawlty Towers, surely one of the funniest shows ever on either side of the pond - was remade here as a vehicle for Bea Arthur (Maude) in 1983? It was called Amanda's and it may have been a reasonable idea in theory - if you had to remake the show I suppose Bea Arthur at her peak could probably pull off a Basil Fawlty type - the result was horrible. Some of the best moments in Fawlty Towers were the hilarious battles between Basil and his shrewish wife; Amanda had no henpecked husband but instead a son and daughter-in-law. Not the same, even John Cleese noted that a female Basil defeated the entire purpose of the series. Here's what John Cleese had to say in an interview with Digital Spy: "I remember at a party I met these chaps from Viacom, who said they were working on a new Fawlty Towers. My ears pricked up at the sound of cash registers and said, 'That's wonderful, are you going to change anything?'. They said, 'Well we have changed one thing, we've written Basil out'. And that's absolutely true, they took Basil and Sybil's lines and gave them all to Bea Arthur. I always thought Peter Boyle could have played Basil well, but sadly he is no longer with us."
Nothing on the Tube from Amanda's but this brief glimpse of 2 mid-season ABC flops.

Amanda's wasn't the first time ABC tried remaking Fawlty Towers. There was a even worse attempt in 1978 - a pilot called Snavely starring Harvey Korman with Betty White as his wife. I remember seeing it and it was as awful as it sounds, the stars just didn't get it. ABC lured Korman away from The Carol Burnett Show in 1977 with the promise of a hit sitcom but audiences weren't interested in seeing the comic playing the same character week after week when The Harvey Korman Show debuted in 1978 and Snavely cemented his sitcom doom despite a few more attempts.
Don't mention the war.
Then again...
There were even a few American shows that inspired UK knockoffs. For instance, our Match Game became the long-running popular game show Blankety Blanks, right down to the host's weird wand like microphone.
Thursday, May 2, 2013 9:12am
WOULD YOU LIKE TO RESPOND?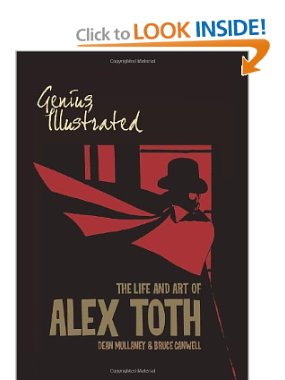 Yesterday I received a copy of an absolutely wonderful book called 'Genius Illustrated, The Life and Art of Alex Toth'. It's a miracle of a book really, an oversized tome that reprints original art pages from Toth's most exciting comic book work at something close to the actual size of the originals. How the authors, Dean Mullaney & Bruce Canwell, were able to produce such a lavish book for a retail price of $49.99 I have no idea but you can get a copy from Amazon for around $30.00.
I truly could go on and on about how magnificent this project is but what I found mildly troubling were the two instances in the book where I intersected with the story and in both cases it's told entirely wrong.
On page 297 there's a picture of myself and John Hitchcock, who I have known since what they used to call Junior High School, looking over some pages from Alex's portfolio. The caption reads: "Hitchcock and Billy Ingram surveying Alex's original art for sale during the convention." No. I never went to a comic convention with Alex, we were in his home. Here's the story, what I remember. John was visiting LA and asked me if I wanted to meet Alex Toth and I was anxious to do so. Toth had been a major influence on me as a youngster, his stories and art could not be surpassed in my estimation. I bought anything and everything where he left his mark, a single illustration in a fanzine would be enough for me to purchase it. I called Alex from a pay phone (remember those?) to get directions to his Hollywood Hills home, I was careful to write down what he said and we trundled up the hill. Alex told me where to park, and to walk to the right to find his house. But his house wasn't on the right as we soon discovered, it was to the left. When we arrived a few minutes late Alex looked me right in the eye and said something to the effect, "Young people today don't listen and can't follow simple directions." Now, again, I wrote down the directions he gave me and, at that time, I was doing artwork for the motion picture industry where a person didn't make mistakes on penalty of... I don't know, death it seemed like. So I was sure he purposely gave me the wrong directions, for whatever reason. My instinct was to say "fuck you" and walk away but I was there with John and his friend, and this was Alex Toth... and I was no stranger to temperamental artists so I let it go.
And I'm glad I did, for the couple of hours we were treated to a tour through the artist's portfolio containing many pages from some of his most seminal comic book work. What happened was, John asked if we could look through his portfolio, Alex agreed only if John could put everything back so it fit, the thing was practically bursting at the seams. So the photo in the book shouldn't have any reference to a convention or art for sale, there was nothing he was selling. After visiting in his home Alex took us to lunch at one of the restaurants across from the Warner studio in Burbank, I think it was a Mexican place, that he really enjoyed. I understand Toth didn't get out of his house much but he certainly enjoyed himself that day and it was a genuine pleasure to tell him how much his work meant to me.
Even more inaccurate was the description in the book of Alex's last project, the book 'Dear John: The Alex Toth Doodle Book.' 'Genius Illustrated' seems to indicate that John Hitchcock single handedly put the 'Doodle Book' together and nothing could be further from the truth. First off, there's no mention of Jeff Parker, without whom the book would never have been published in the first place. Or of the fact that I spent 6 months working on the project, or the contribution made by James Counts. The book had been languishing for years before we took it on, through no fault of John Hitchcock.

I actually wrote the story behind the book in 2007 after it was nominated for an Eisner Award:
In June of 2006, I agreed to take on a project that (I think) three others had supposedly started but never got very far with. My friend John Hitchcock had a huge collection of letters, postcards and sketches he'd received from Alex Toth, one of the comic and animation industry's towering talents. He and Alex had been friends for decades and often talked about compiling the sketches from those mailings into a book.

Jeff Parker, one of the comic industry's top talents, agreed to publish such a book under his Octopus Press imprint once it was print ready.

I told John I'd pull the book together if there was no one else available. To be honest I was really busy at that point and there was little potential money involved. John made it clear from the beginning that Alex would receive the lion's share of proceeds from the book (as it should be) and a small print run was assured.

If I was going to do it, my heart and soul would go into it and I knew how much time that would take. Editing, writing the back pages notes, scanning, cleaning up images, design, layout, selecting examples of Toth's past work and prepping everything for the printer - every facet of the project I would be responsible for. Still, I love to tackle unwieldy projects like this; to hopefully create an environment that will carry the reader along on a journey of some sort.

Basically, I was doing it for Alex Toth. He had such a huge influence on my life and work. John Hitchcock and I were reverent fans as youngsters and my admiration for his work never waned. I can still remember my first introduction to his work - 'Hot Wheels' comics number one. After 'Hot Wheels' number five (containing Toth's masterpiece 'The Case of the Curious Classic') I searched for anything with his signature.

I agreed to do the book but saw the project differently than John. I wanted it to be not just a collection of sketches but a book of correspondence, with the potential to reach out beyond Toth fans to anyone who might be interested in eavesdropping on an ongoing 25 year conversation about art, aging, animation, professionalism, the good old days and whatever else was on the master artist's mind.

John wasn't so keen on that concept. It was supposed to be the 'Alex Toth Doodle Book' after all, a book of sketches. So I told him to wait and see what I came up with (my rule is always - if there's no money, I do it my way.) I told John if he hated it, I'd do the straight up sketchbook, no problem. Fortunately he liked the result and suggested we also include some so-called director's commentaries that Alex had written for him over the years, a great addition. (In these Alex would go panel by panel across some of his finest comics work and talk about the process he went through.) I asked John to write a piece on his meetings with the artist and Jeff Parker contributed a terrific essay that helped explain Toth's appeal, tying everything together nicely.

The first set of preliminary proofs was shipped to Alex in December, almost exactly 6 months after I started the project.

Funny thing happened, though. While the proofs were en route to Alex, a post card arrived at John's comic book store. Alex was royally pissed off about the length of time the Doodle Book was taking; he was extolling John to do it already or forget it.

You see, from Alex's perspective, this was something that had been 'in the works' for almost 7 years; he had written the introduction in 2001. From my point of view, I said I'd be done in 6 months... and I was. (Obviously I understood Alex's perspective - and we just had to include that angry postcard as one of the last in the book. And he didn't object!)

Sadly, Alex was hospitalized when he received the first proofs but apparently liked what he saw. He offered suggestions that were incorporated into a revised, completed set of proofs that went out a couple of weeks later. He was on the mend at home when he approved the book for publication but not long after, right before we went to press, Alex passed away.

According to his correspondence with John, Alex was excited about this project and very anxious to see it printed and bound. I suspect it gave him something to look forward to at the end of his life. It's his book after all, 95% of it scribbled from his own hand. I merely tried to get out of the way and let his wisdom, his insight, his sometimes crusty personality and the friendship he forged with John Hitchcock to shine through.

I was thrilled that James Counts jumped at the end of the project as a designer and gave everything an extra zing, making sure all the levels and resolutions were right and providing the final documents that went out to the printers. Boy, did we fight about some of the design choices he made! But if it were not for James the book wouldn't look half as good as it does. (Alex's main complaint was that all the pages being white would be boring, perhaps we could use some colored paper in section? That wasn't practical but James solved that dilemma by adding tones and textures to the pages.)

Chris Ferguson provided some much needed proofreading, he did an amazing job. We avoided some embarrassing gaffes thanks to him.

I still have no idea whether we succeeded in making this the book that was envisioned when I adopted this orphan. To hear that this labor of love was recognized with a nomination for an Eisner Award makes all that work worthwhile.
No big deal, but I did want to set the record straight. It was very unfortunate that Alex died before he had the finished book in his hands. I have no idea what he would have thought of James Counts' contribution to the project... God knows I wrestled with it, Toth being the master of simplicity that he was. But I know he was tremendously excited to see it "aborning" as he put it.
It was also unfortunate that some bad feelings between Jim Amash and John Hitchcock (that I literally know nothing about) meant that the 'Doodle Book' went unmentioned in the 'Alter Ego' magazine tribute to Toth. It seemed like a glaring omission, it was the artist's last major project and all, and maybe we could have sold some more books.
Over at Classic TV! I have a quote from Erwin Knoll that reads: "Everything you read in newspapers is absolutely true, except for that rare story of which you happen to have first-hand knowledge." As marvelous as 'Genius Illustrated' is, I have to wonder about the veracity of the other stories in the book if the only two things I'm privy to weren't as accurate as they could have been. Still, I can't recommend this book highly enough, it's one of the most impressive I've ever seen, in every aspect... just sayin'.
Tuesday, April 30, 2013
WOULD YOU LIKE TO RESPOND?
A remake of 'Weird Science' is in the works.
A 'Big Bang' rerun beat 'American Idol' in the 18-49 demo... that phenomenon is over.
Diana Ross, Gladys Knight and Smokey Robinson all attended the premiere of 'Motown, The Musical' on Broadway. Ross was quoted on the red carpet as saying: "This is not a fictional story. This is a real story." As opposed to 'Dreamgirls' I'm guessing (Miss Ross was not a fan). The Hollywood Reporter was not as kind in their review: "You can't hurry love, but apparently you can hurtle through 25 years of pop history without depth or complexity if Motown: The Musical is any indication. With its narrowly self-serving perspective and simplistic connect-the-dots plotting, Berry Gordy's book makes Jersey Boys look like Eugene O'Neill. And Charles Randolph-Wright's direction struggles to get a fluid handle on the music empire founder's superficial chronicle of his legendary Detroit hit factory. But there's no denying the power and energy of the show's arsenal of killer tunes."
Ringo on McCartney: "We're the only two remaining Beatles, although he likes to think he's the only one."
How in the hell did this guy get this job?!? He clearly can't speak extemporaneously or read copy very well, and then starts his first live broadcast with the words "Fucking shit."
Monday, April 22, 2013
WOULD YOU LIKE TO RESPOND?
Here's something I didn't know existed, thanks to Kevin Butler- Our Gang on an LP singing?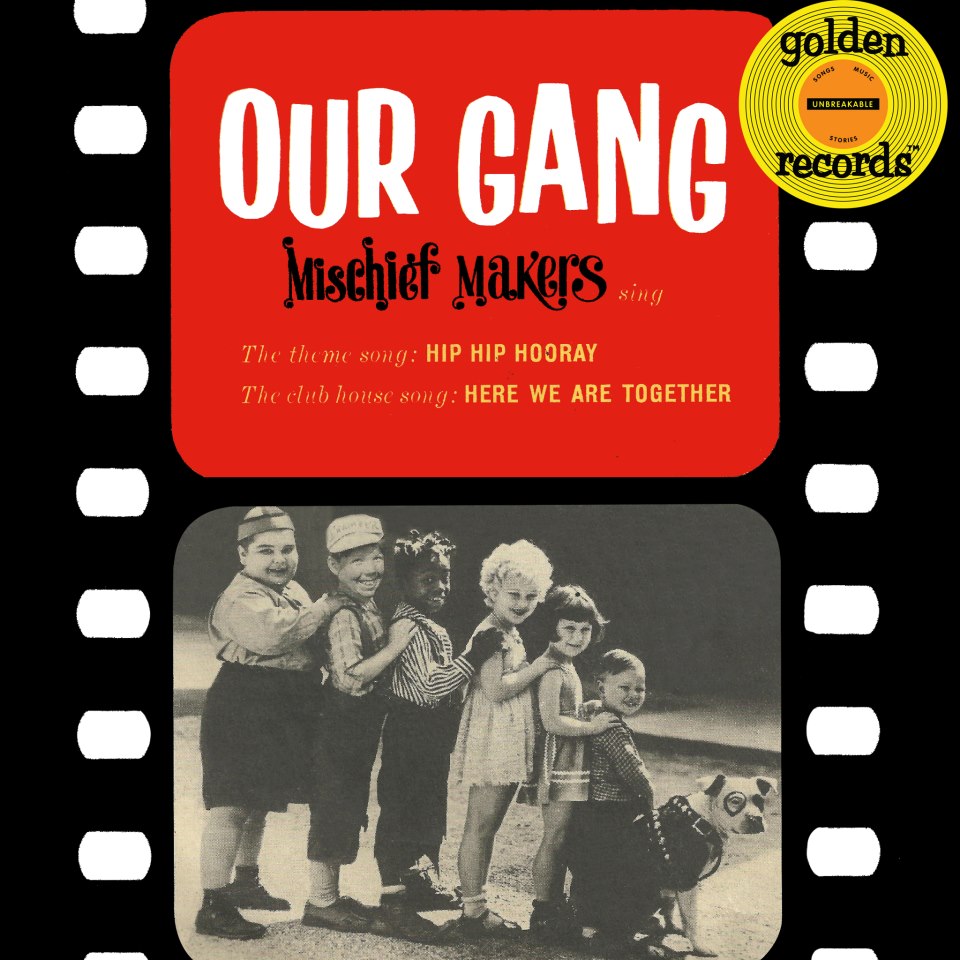 Leave it to Beaver actor Frank Bank has died, he played Clarence "Lumpy" Rutherford. What a wonderful performance that was, that show was a big part of my young life and Bank's performance was key in the series working so well.
Cast members of The Sopranos are reuniting in a Nickelodeon TV movie called 'Nicky Deuce,' based on a book written by the film's star, Steve Schirripa (who played Bobby Bacala). James Gandolfini (Tony Soprano), Michael Imperioli (Christopher), Vincent Curatola (Johnny Sac) and Tony Sirico (Pauly Walnuts) are all on hand to portray a mob family in the film. Looks like fun.
Richard LeParmentier, the soldier who was 'Force-choked' in the first Star Wars movie, is dead. LeParmentier originally read for the role of Han Solo, his character got his own action figure in 2000.
Here's the just released trailer for Man of Steel. Not much to go on really so I'll hope for the best. There hasn't been a great Superman movie since Superman II, the Richard Donner version.
This is an oddity. One of my fave albums of all time, I still love it, is Meat Loaf's first album, the epic 'Bat Out of Hell'. Here's an unreleased demo of the song 'Heaven Can Wait', performed by, of all people, Bette Midler. I'm guessing this is before Bette recorded her first album but I could be wrong. Maybe it's the early photo the poster used on the video. She was in the cast of Fiddler on the Roof for three years before her meteoric rise to fame in 1972.
Friday, April 19, 2013
WOULD YOU LIKE TO RESPOND?

Read older TV Blog entries!